Suite of five English porcelain vases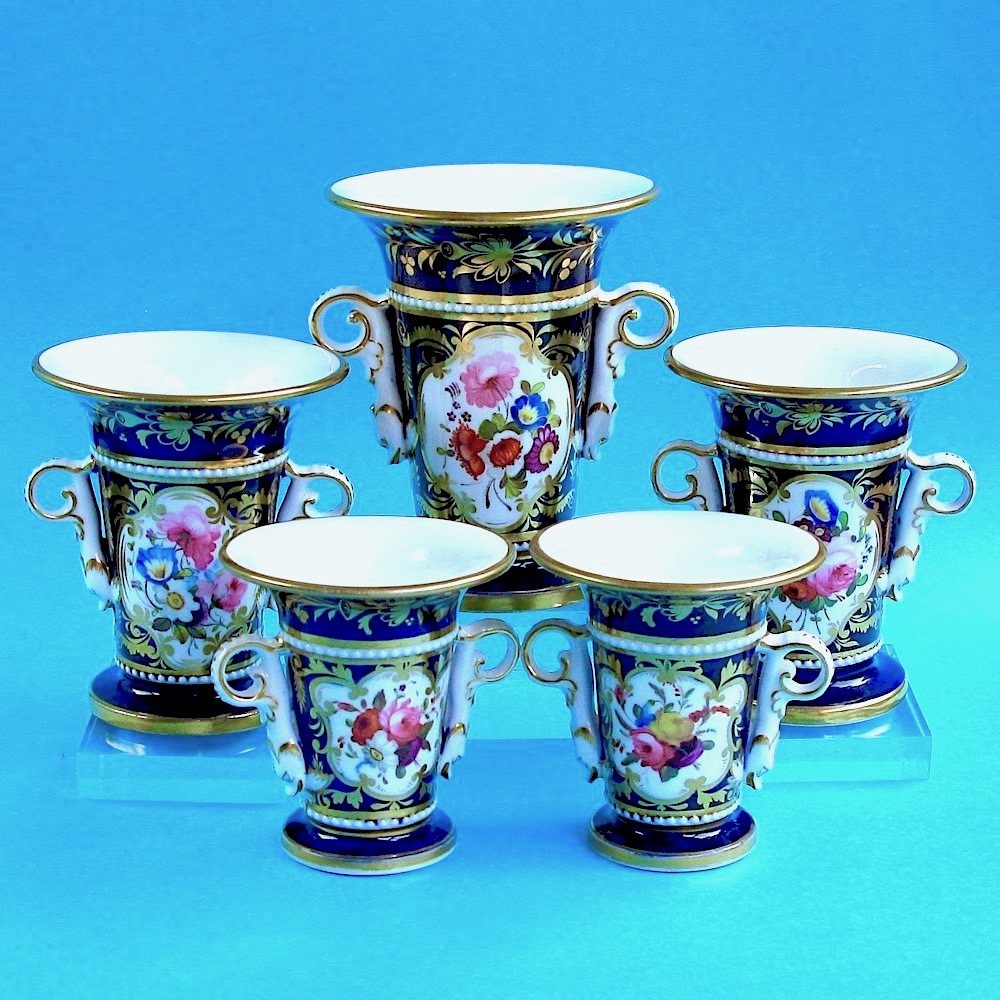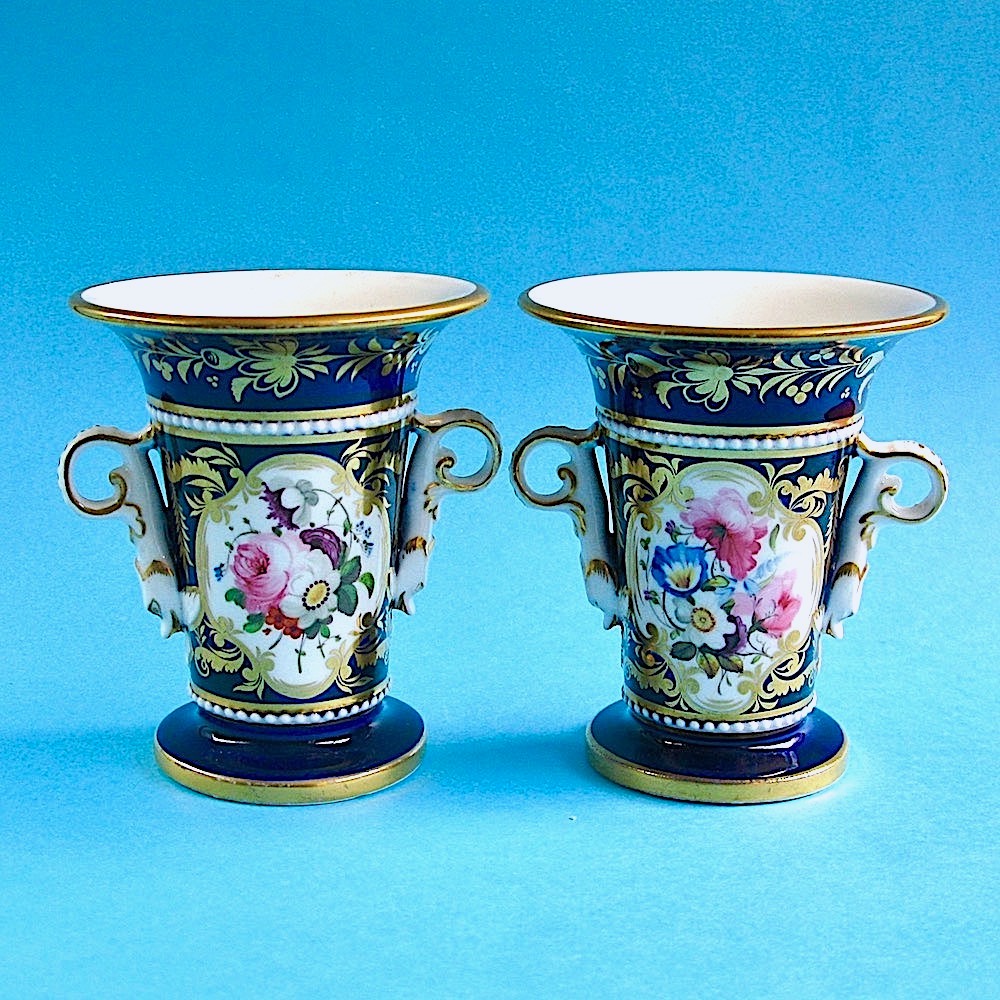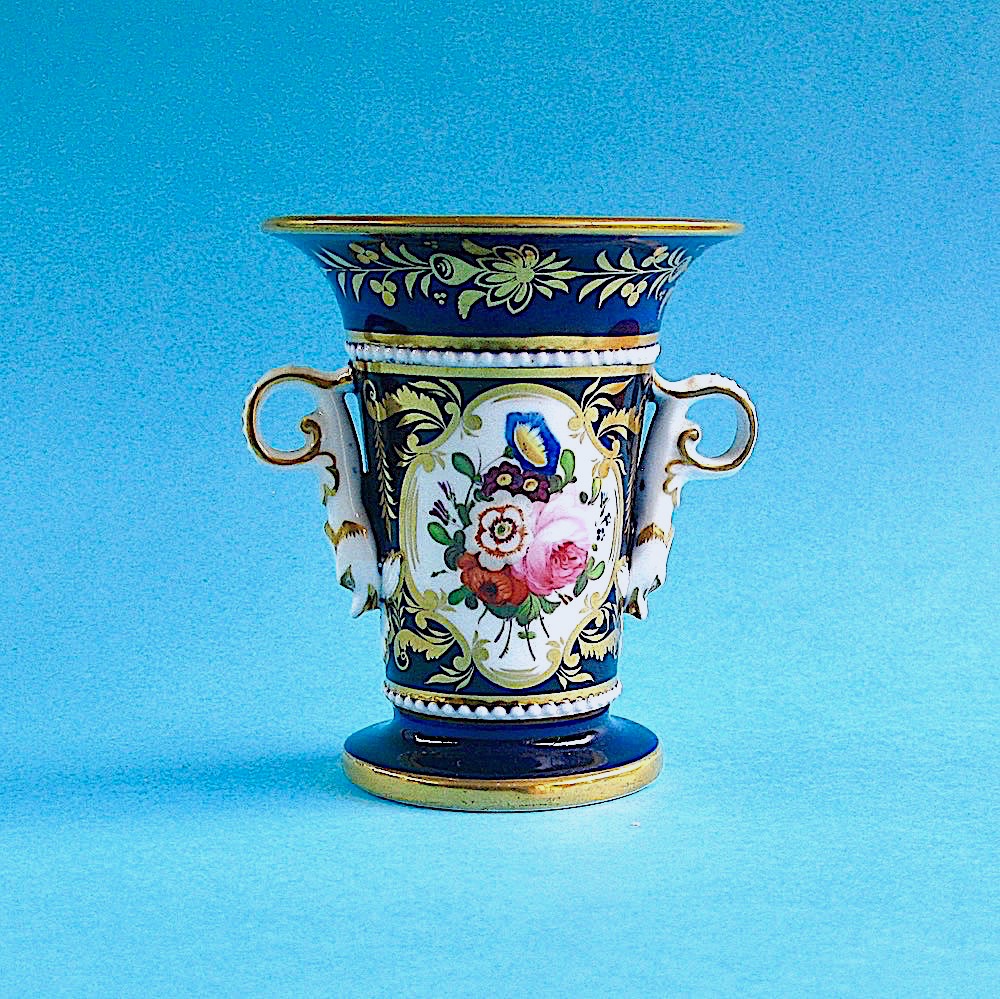 A fine suite of five Georgian period English porcelain vases of trumpet shape, the handles modelled as stylised dolphins, the rich dark blue grounds with trailing and flowing gilt detail, each vase painted to both back and front with exuberant, colourful bouquets of garden flowers within gilt rococo frames, all between rings of beading. Marked under with pattern number 1092.
Date: Circa 1830
Height: Tallest vase 5 inches (12.75 cm) Medium vases 4 1/4 inches (10.75 cm) Small vases 3 1/4 inches (8.25 cm)
Condition: Excellent, undamaged and unrestored.
Item No. 1787
Price: £ 675   Suite of five.