English porcelain inkwell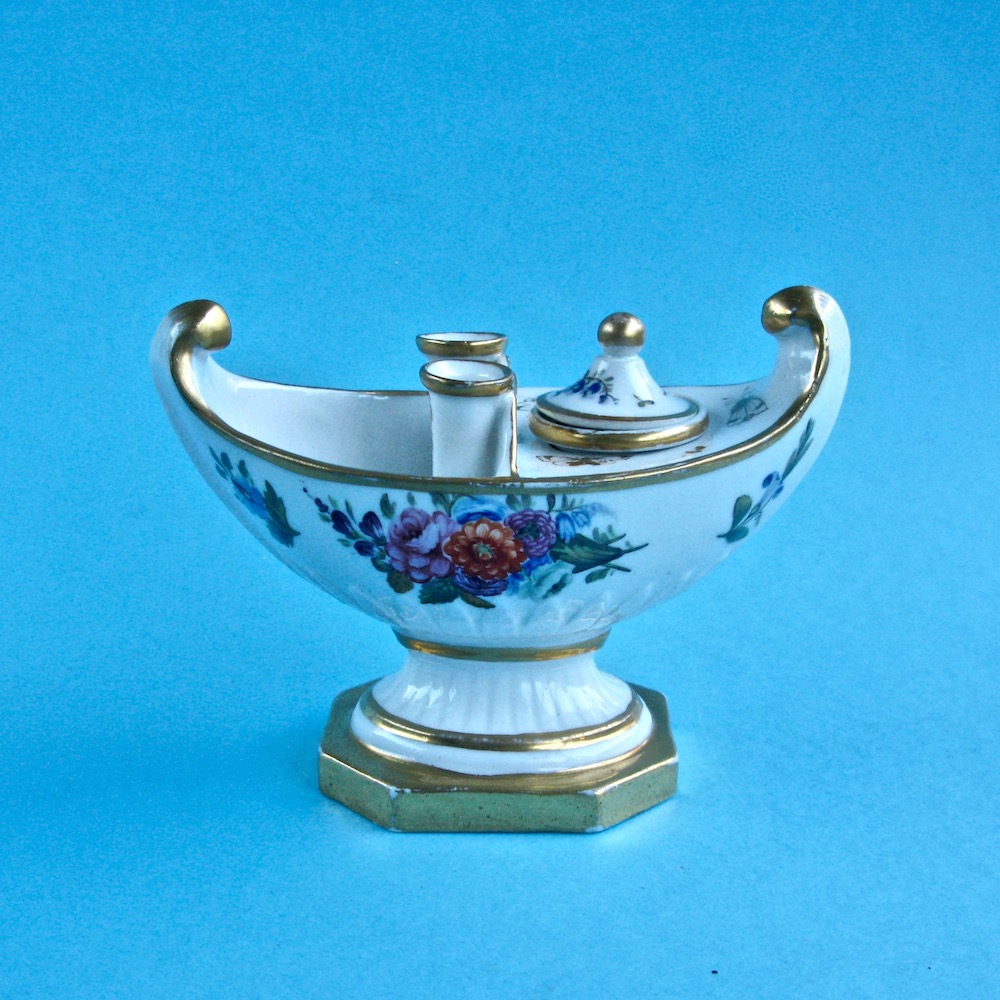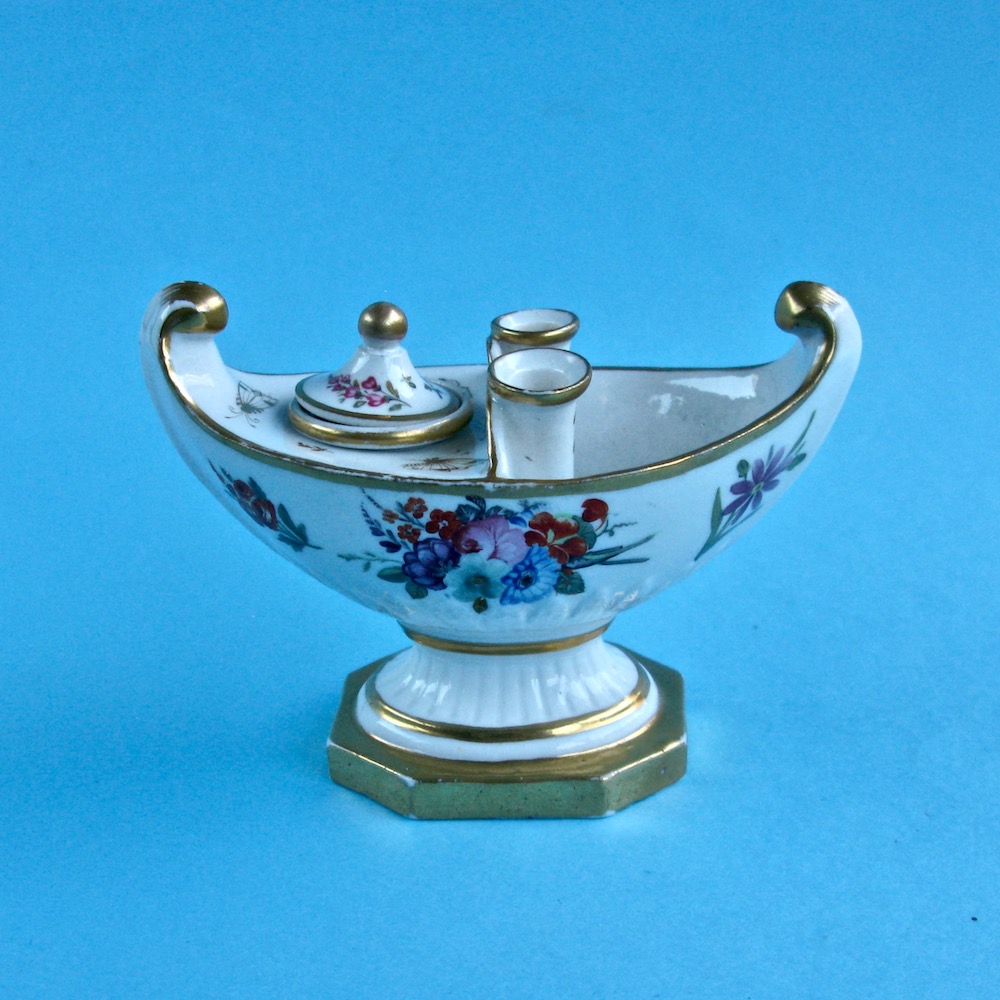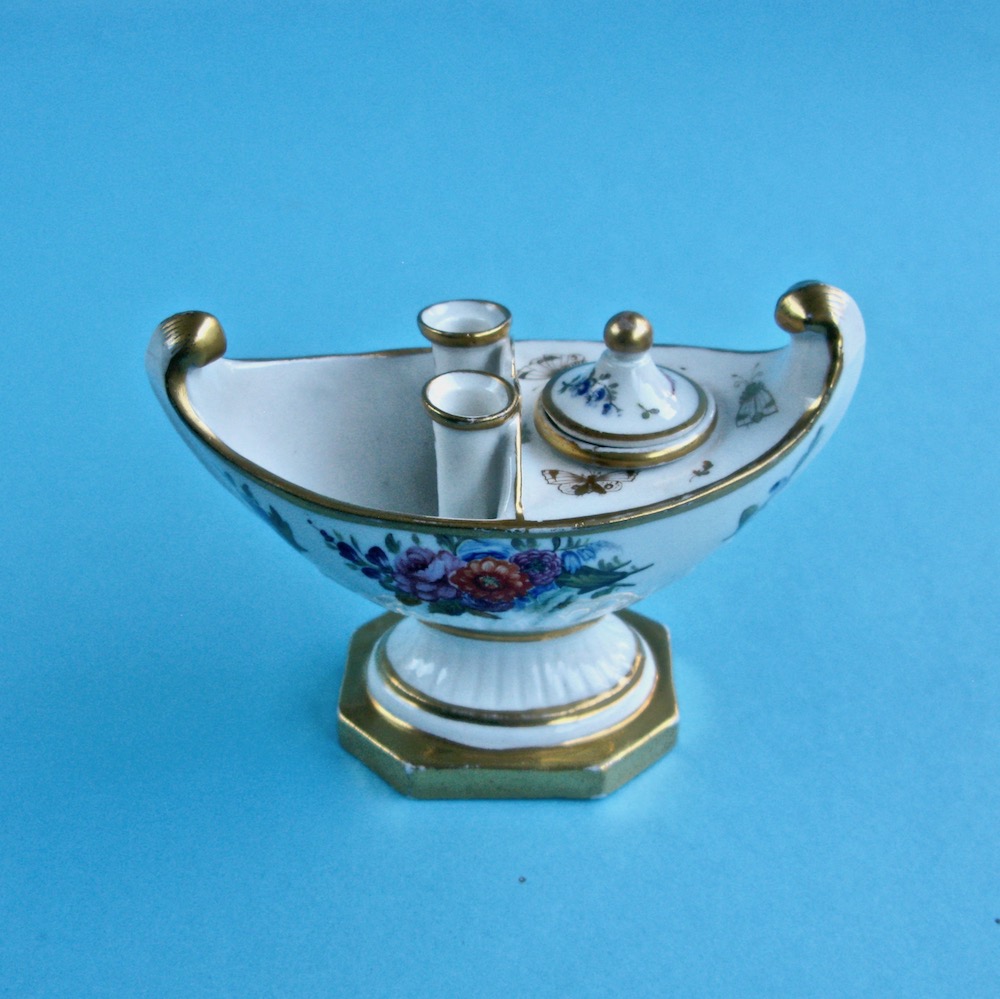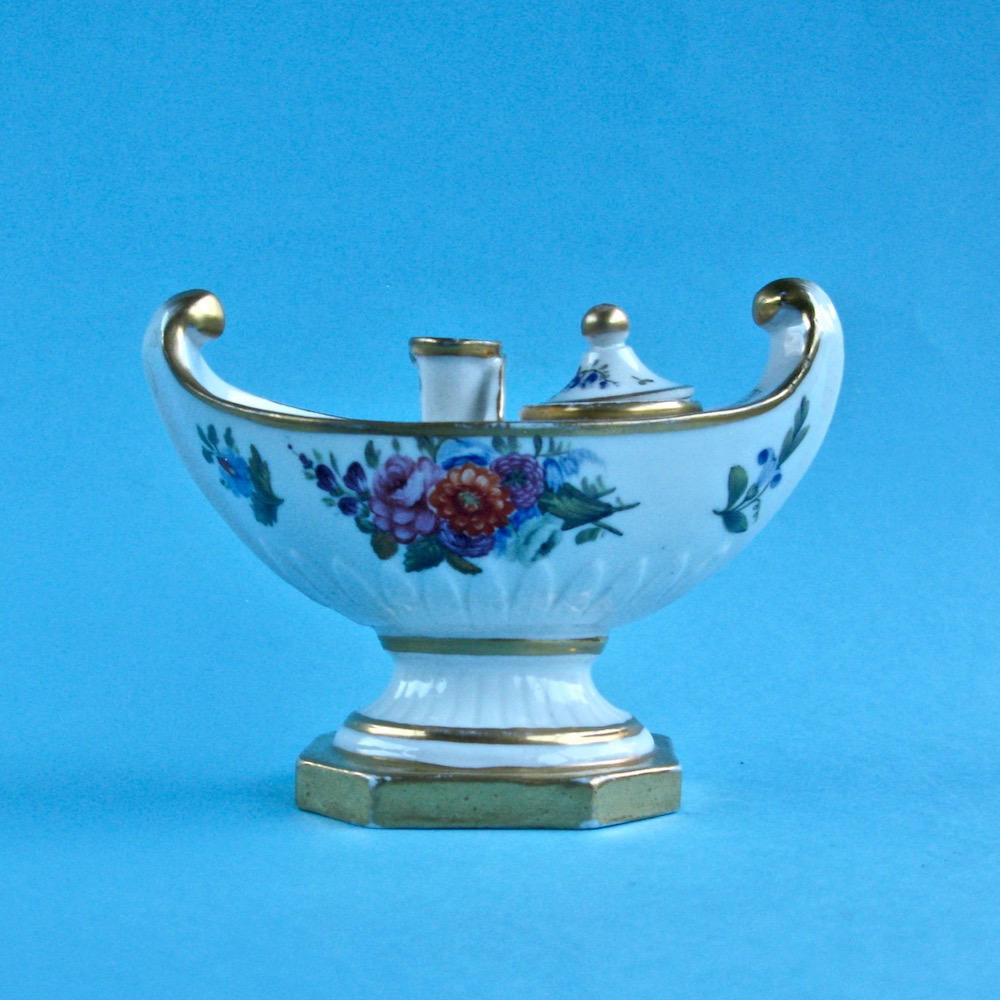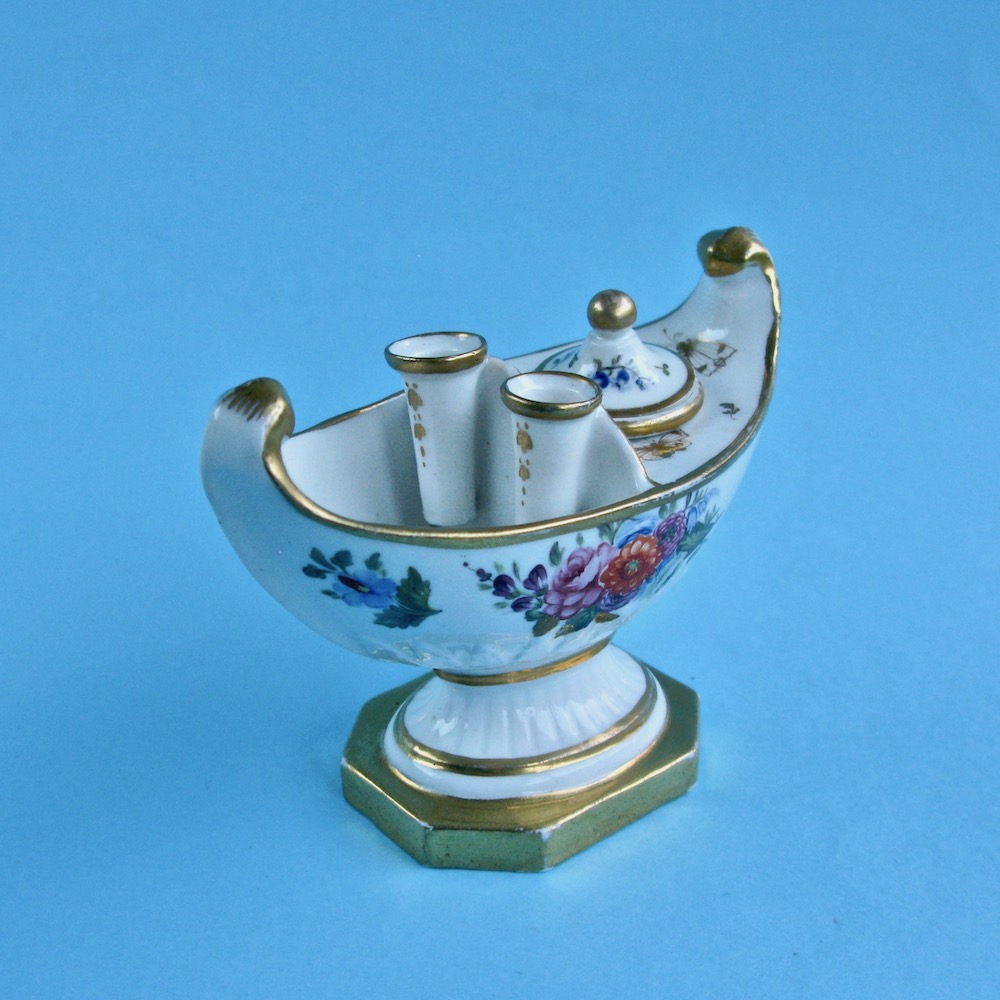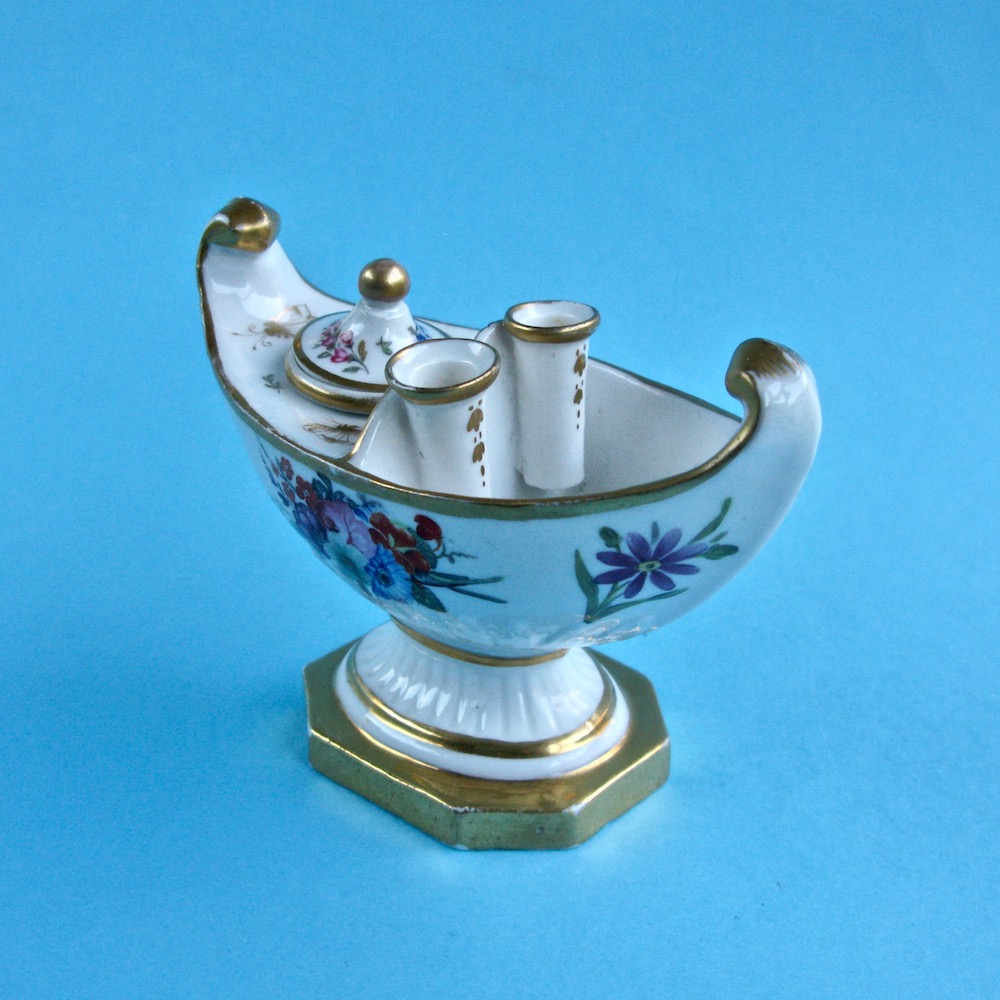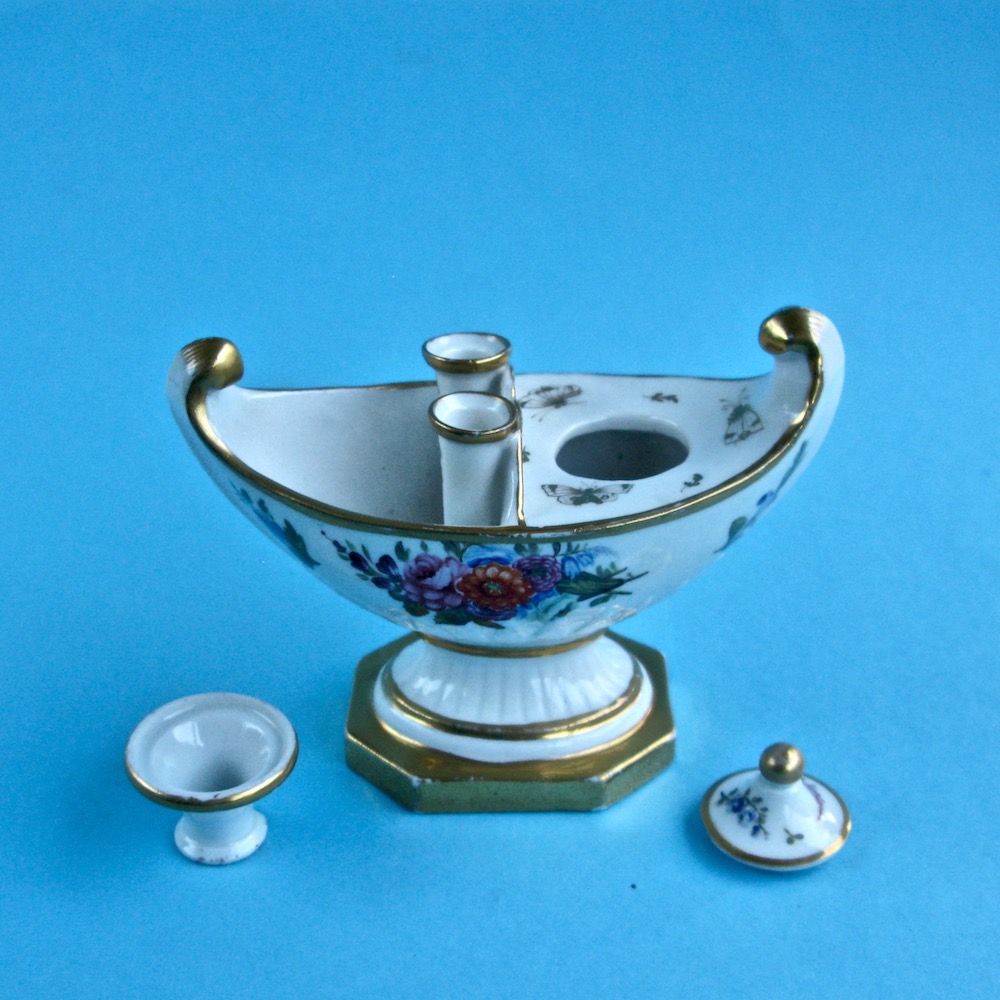 A rare English porcelain boat shaped inkwell of classic form with upturned prows rising from a leaf moulded and ribbed pedestal foot and containing two fitted quill holders and removable quill guide and cover, the top decorated with gilt moths and butterflies, both sides finely painted with bright  bouquets of garden flowers and floral sprays.
Date: Circa 1800.
Width: 4  1/2 inches (11.5 cm)  Height: 3 1/2 inches  (8.25 cm)
Condition: Minor repair to one tip and edge of cover, small chip to bottom rim of well. Typical minimal wear to gilding on edges, otherwise very good.
Item No. 1879.
Price: £ 295