Chamberlain Worcester vase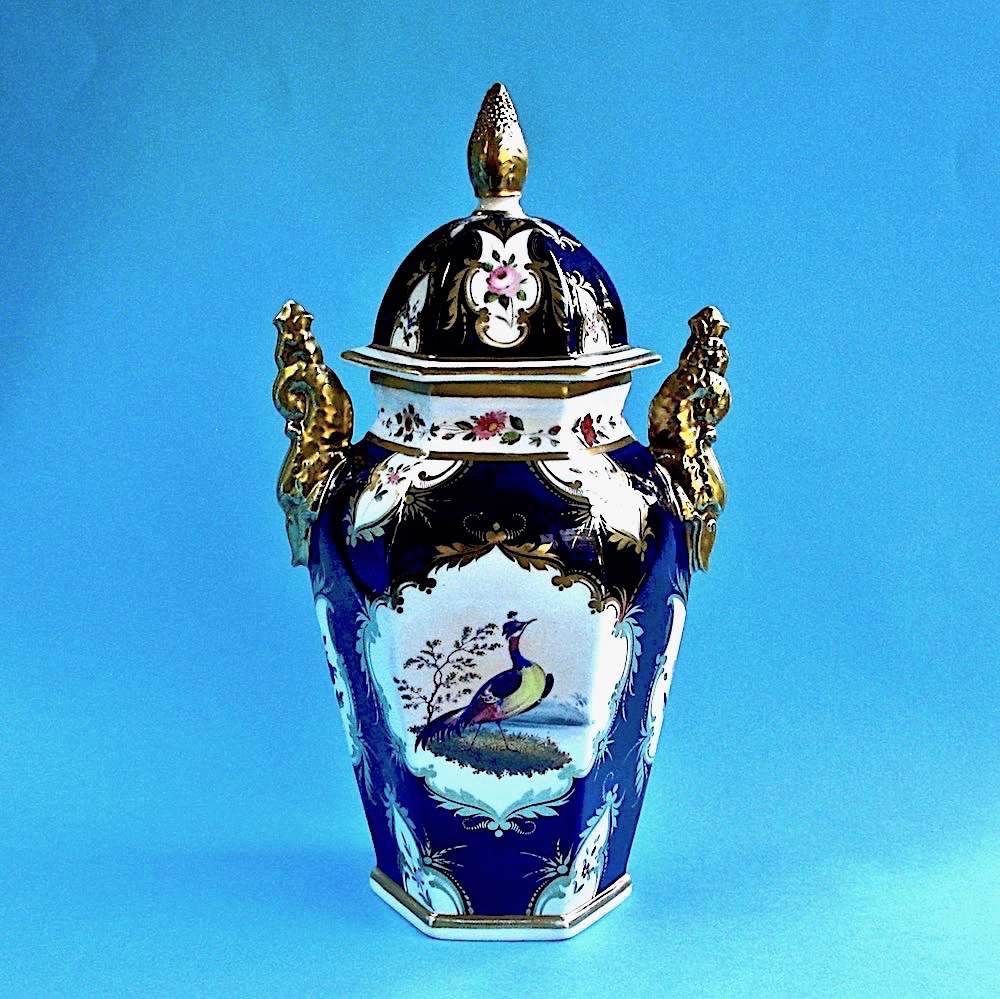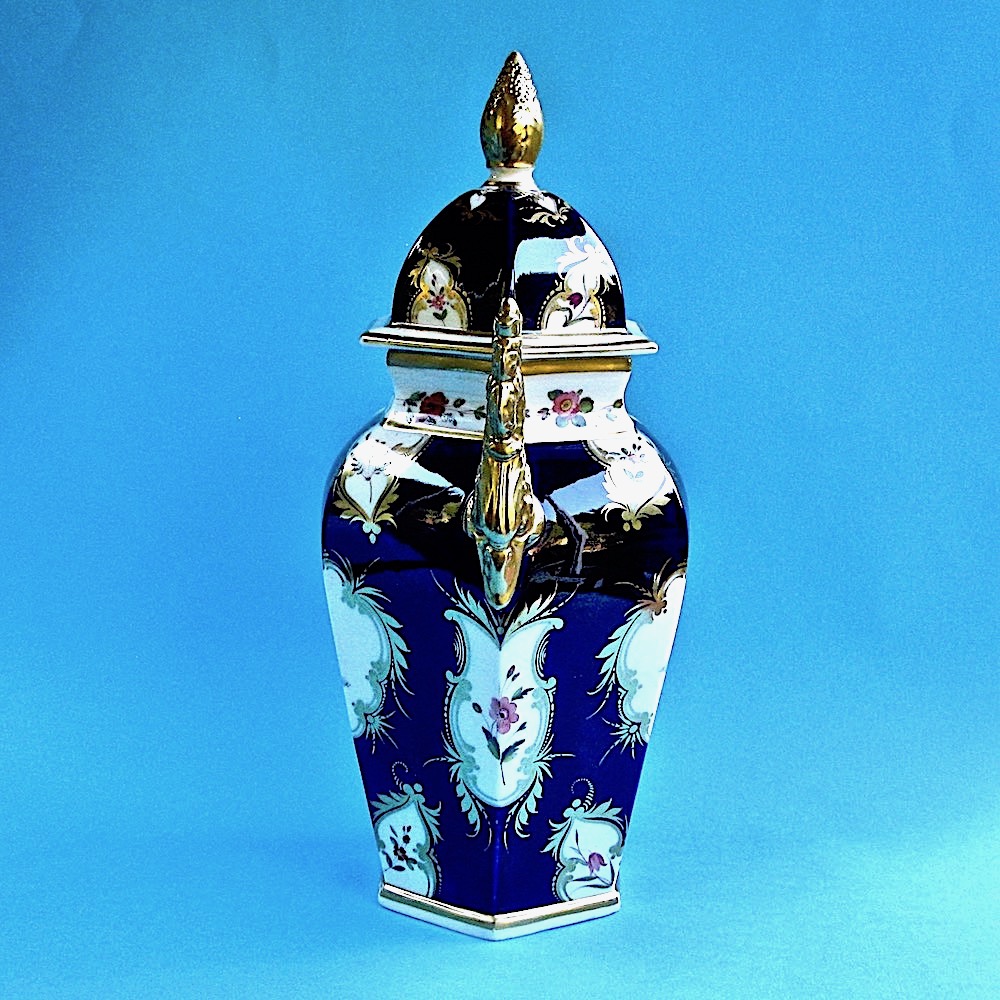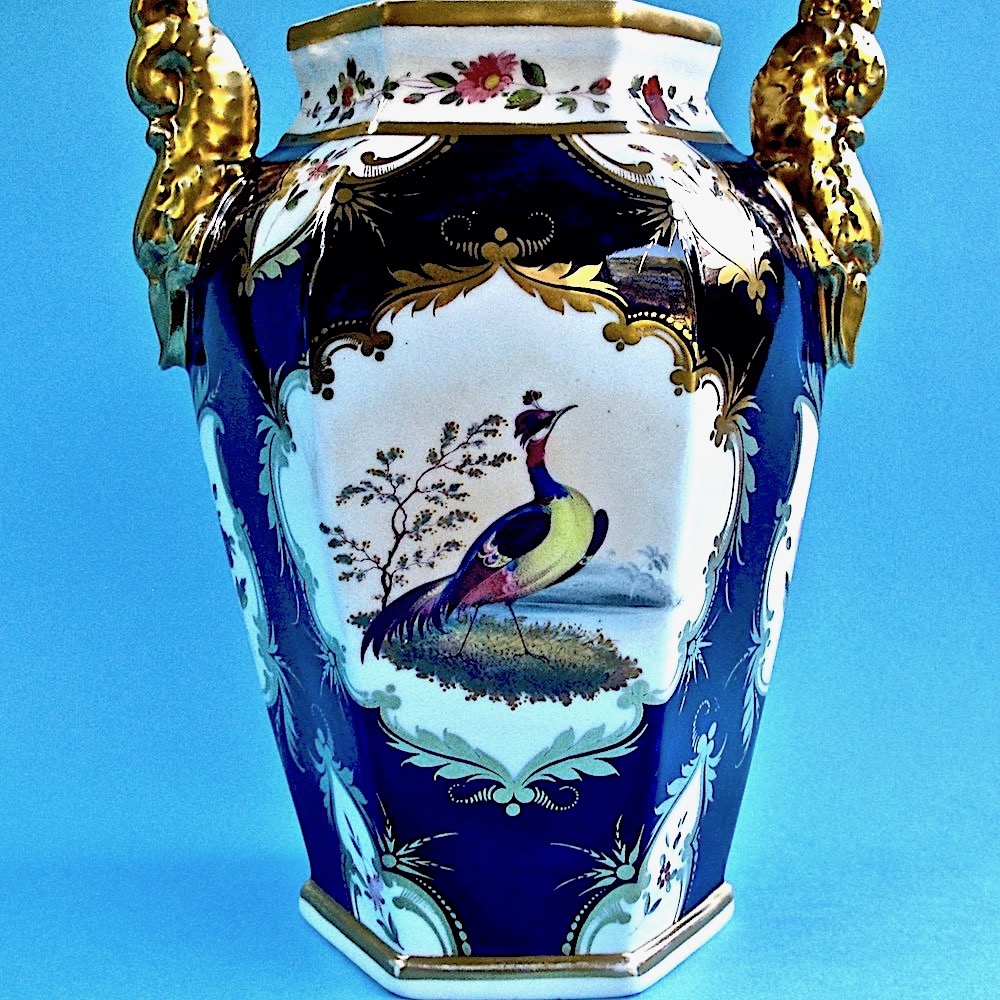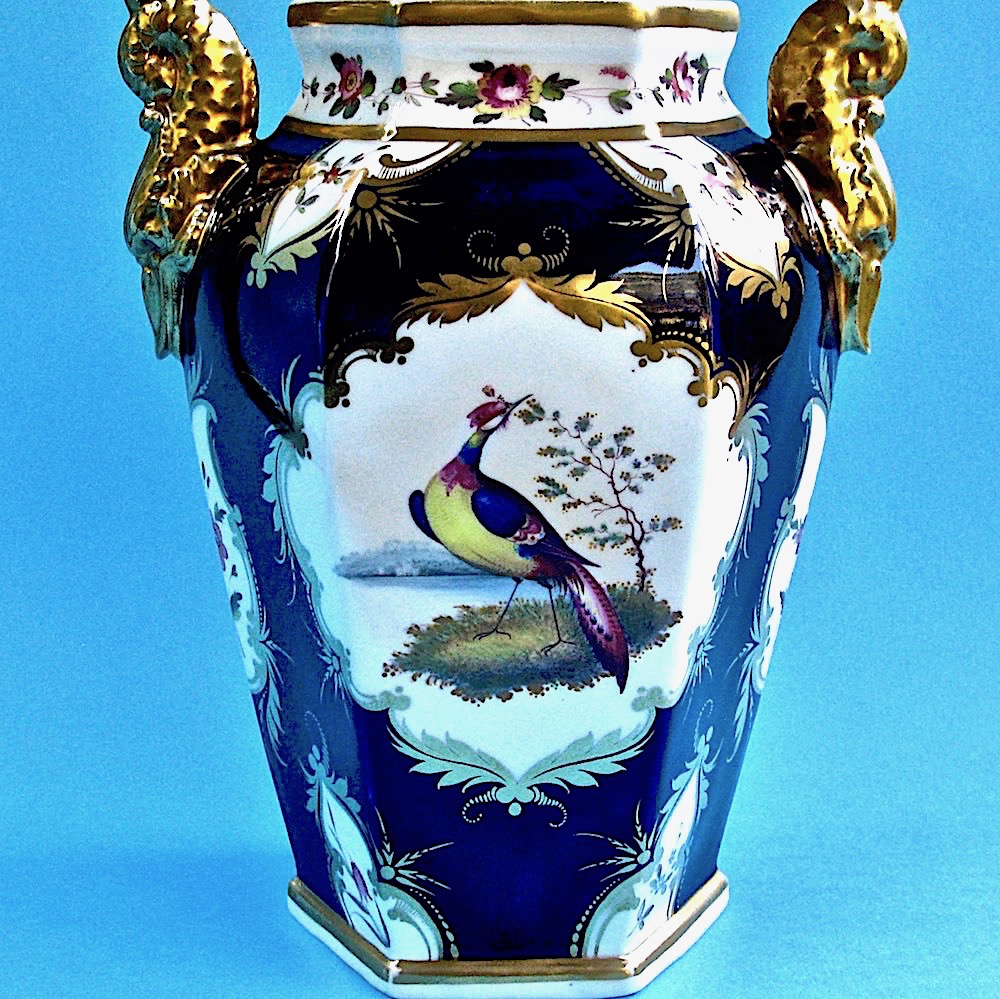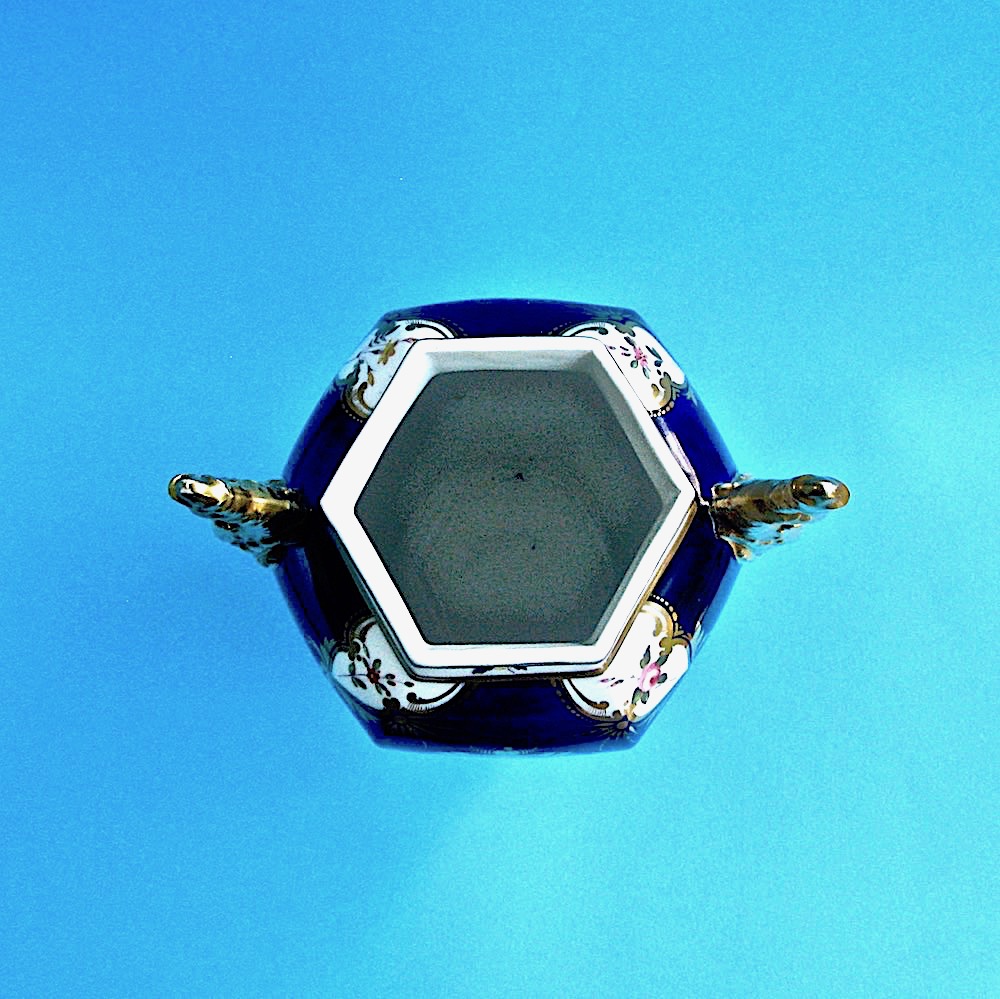 A large and impressive Chamberlain Worcester vase and cover (described  in the factory pattern books as an Hexagonal Jar) the handles modelled as gilded, stylised dolphins, both vase and with reserves of various sizes containing  botanical studies within gilt flowing borders, both front and back painted with similar large panels of brightly coloured exotic birds by George Davis. The cover with printed Chamberlain Worcester factory mark.
For a vase of this shape see G. Godden "Chamberlain Worcester porcelain 1788-1852" Page 254 plate 314.
Date: Circa 1820
Height: 13 1/2 inches ( 34.5cm)
Condition: A small chip to neck of the vase professionally restored, very minor gilt wear to some corners otherwise extremely good.
Item No. 1795
Price: £ 625