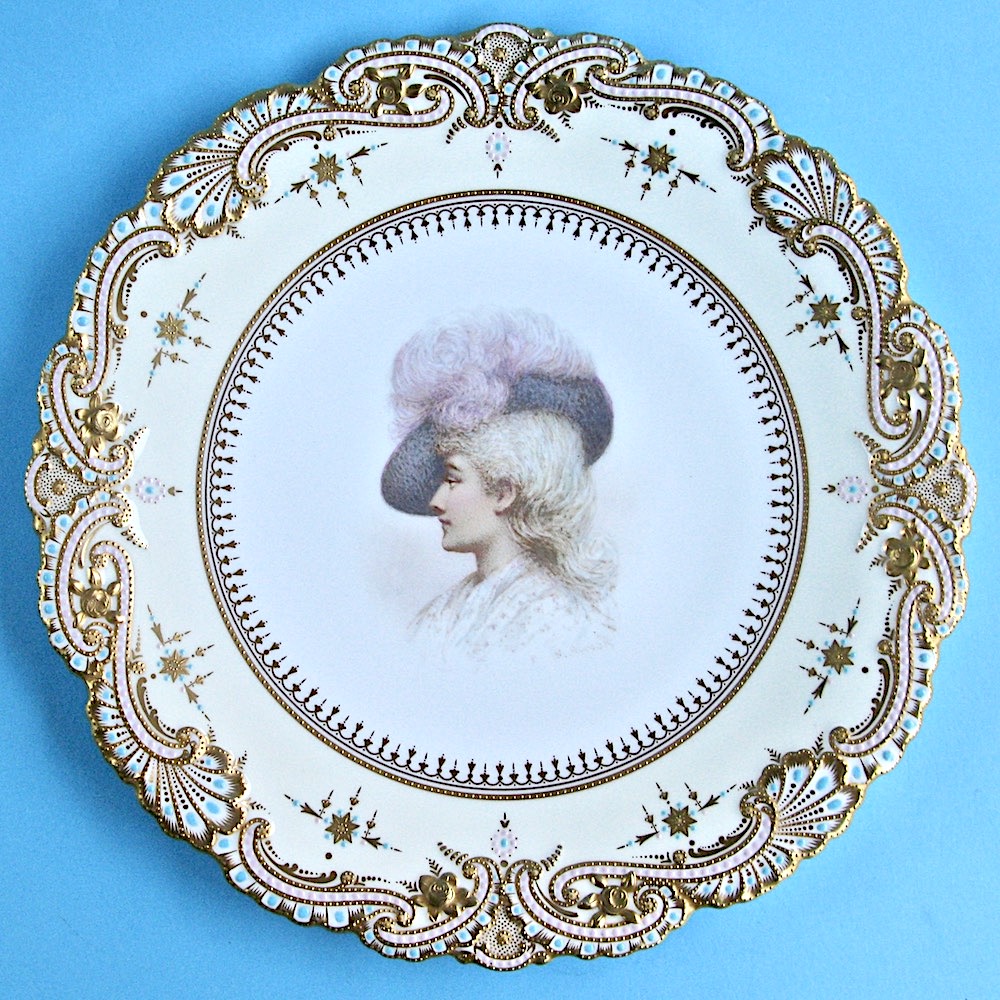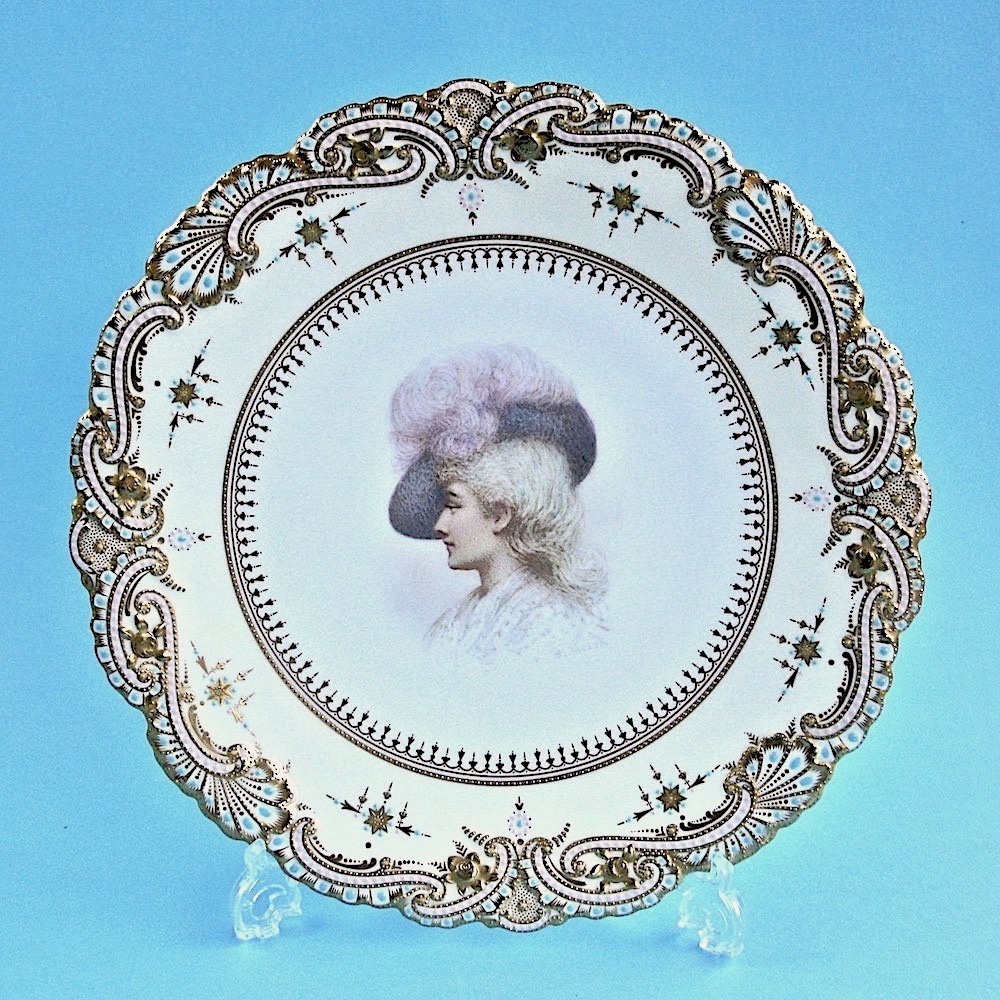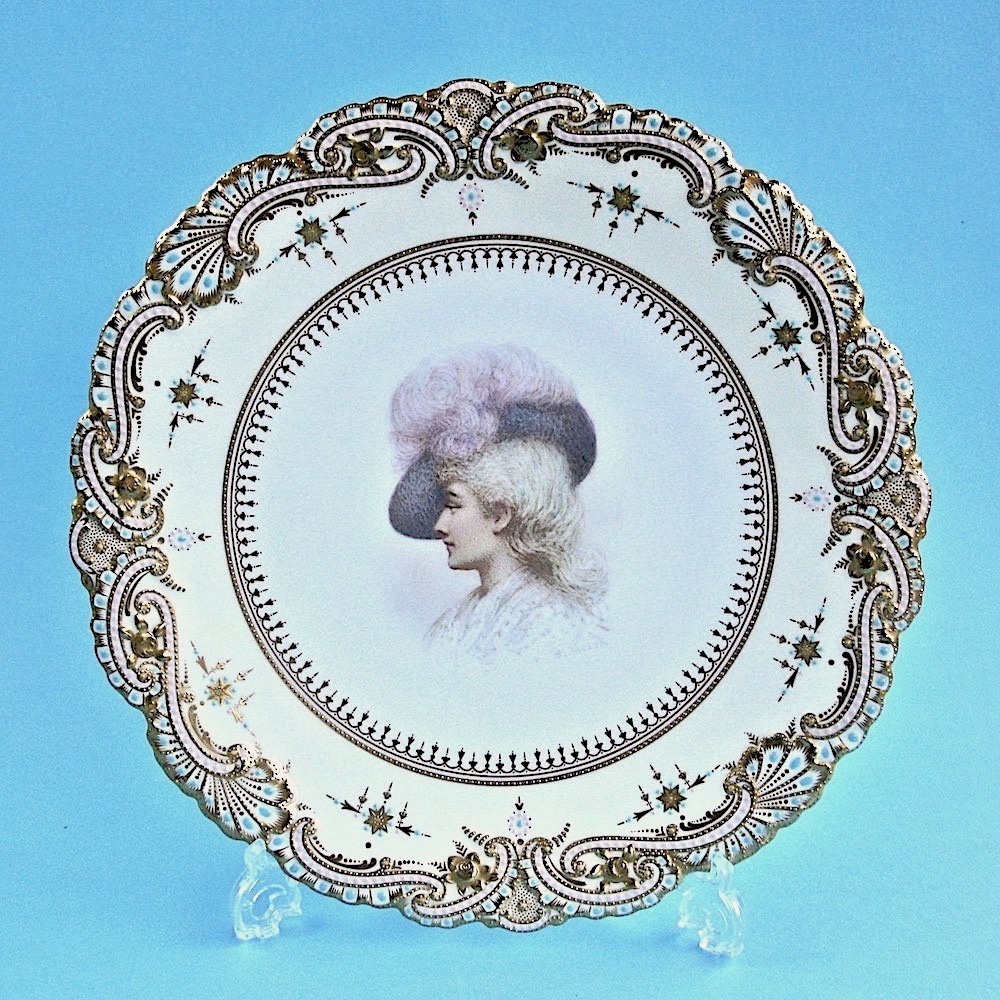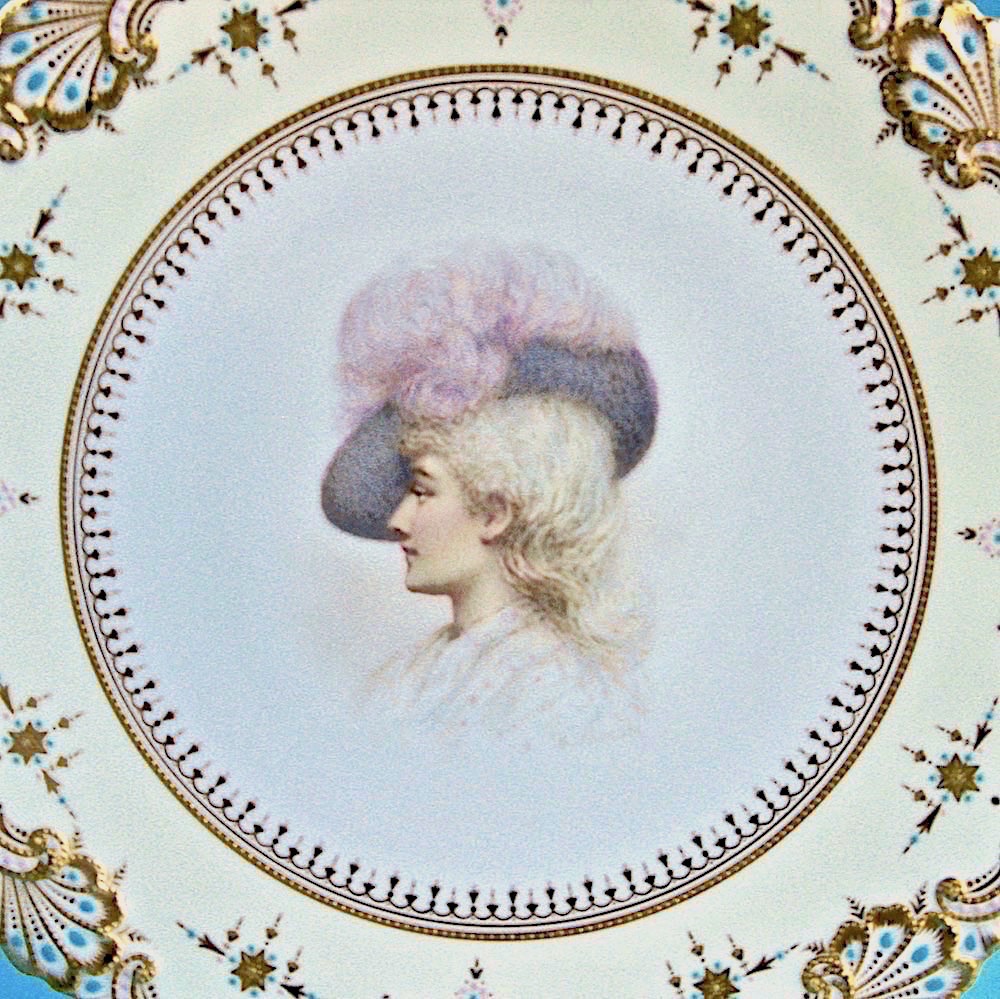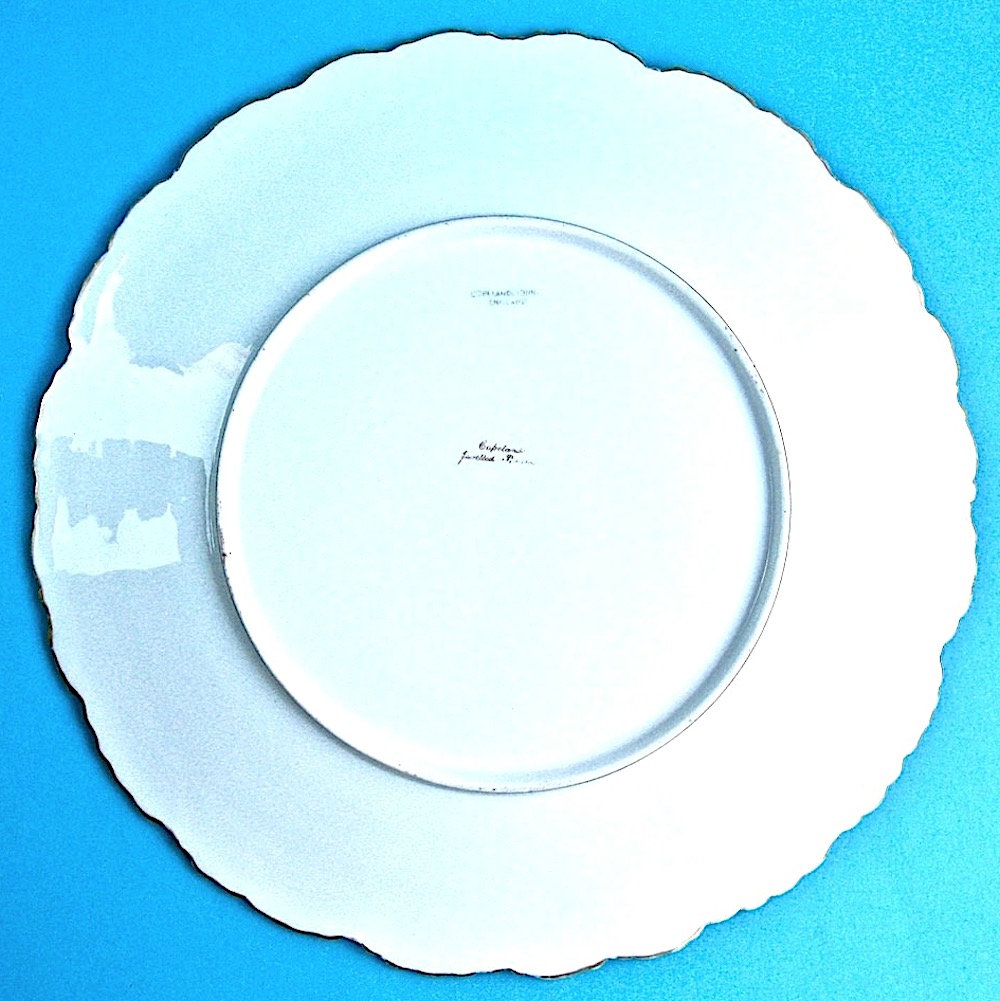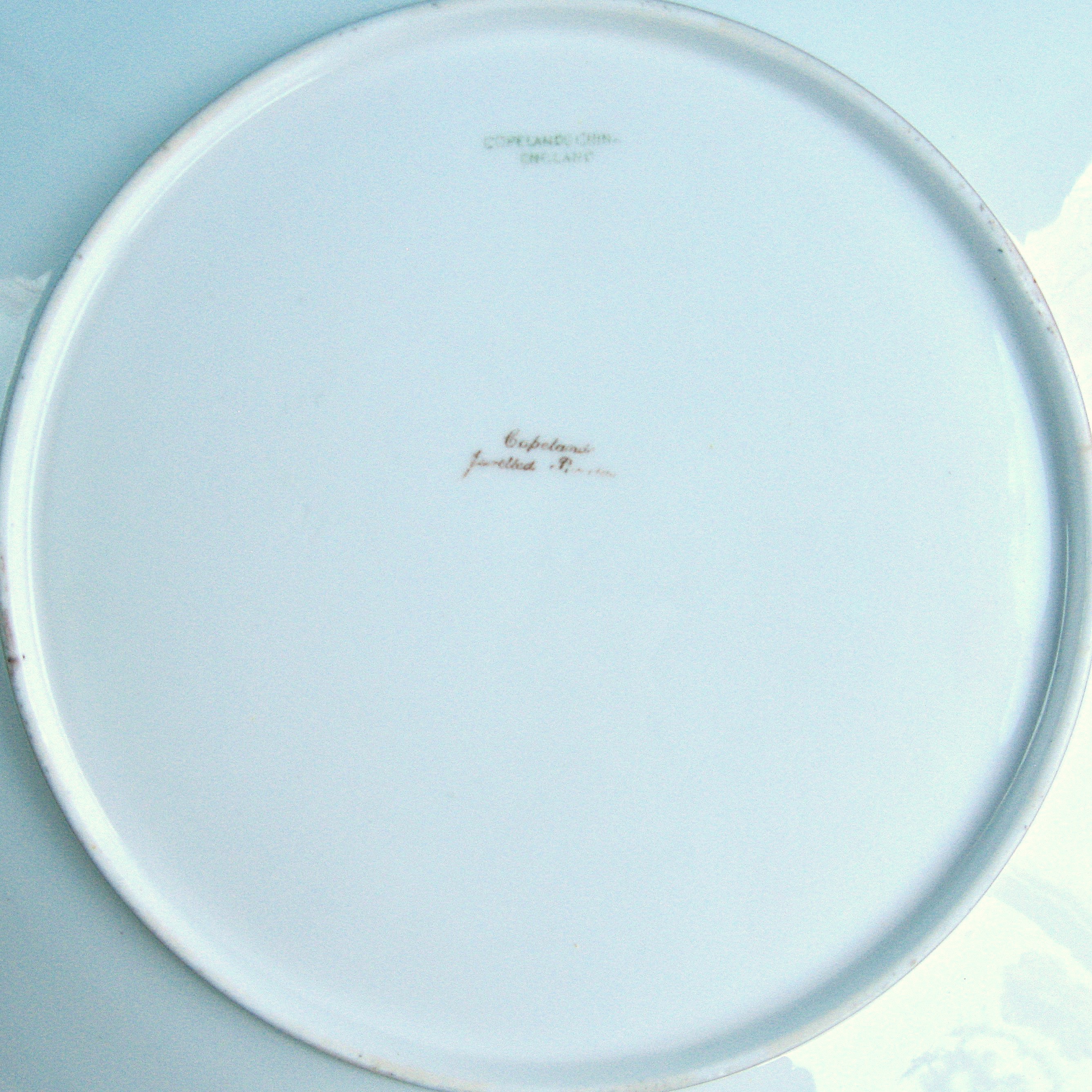 A striking Copeland cabinet plate, Richelieu shape in the factory pattern books, the warm creamy lemon ground with a relief moulded border of scrolls and fans all richly gilded and enhanced with sky blue and pink jeweling. The centre delicately painted with a portrait of the head of a young woman in profile wearing a large hat trimmed with pink ostrich feathers and signed S. Alcock. The reverse with gilded footrim  and marks for Copelands China England and Copelands Jewelled Porcelain in gilt.
For two plates from the same series see ' Spode-Copeland-Spode' by Vega Wilkinson, Page 124 Colour Plate 89 and Page 197 Colour Plate 131.
The painter Samuel Alcock (not to be confused with the porcelain manufacturer of that name) was one of Copeland's finest artists, specialising in figures.  He was known to have painted a series of these ' Gainsborough heads' portraits using his wife and daughters as models.
Date: Circa 1895
Width: 10 inches (25.5 cm)
Condition: Mint
Item No. B516
Price: £ 495