English porcelain inkwell by William Pollard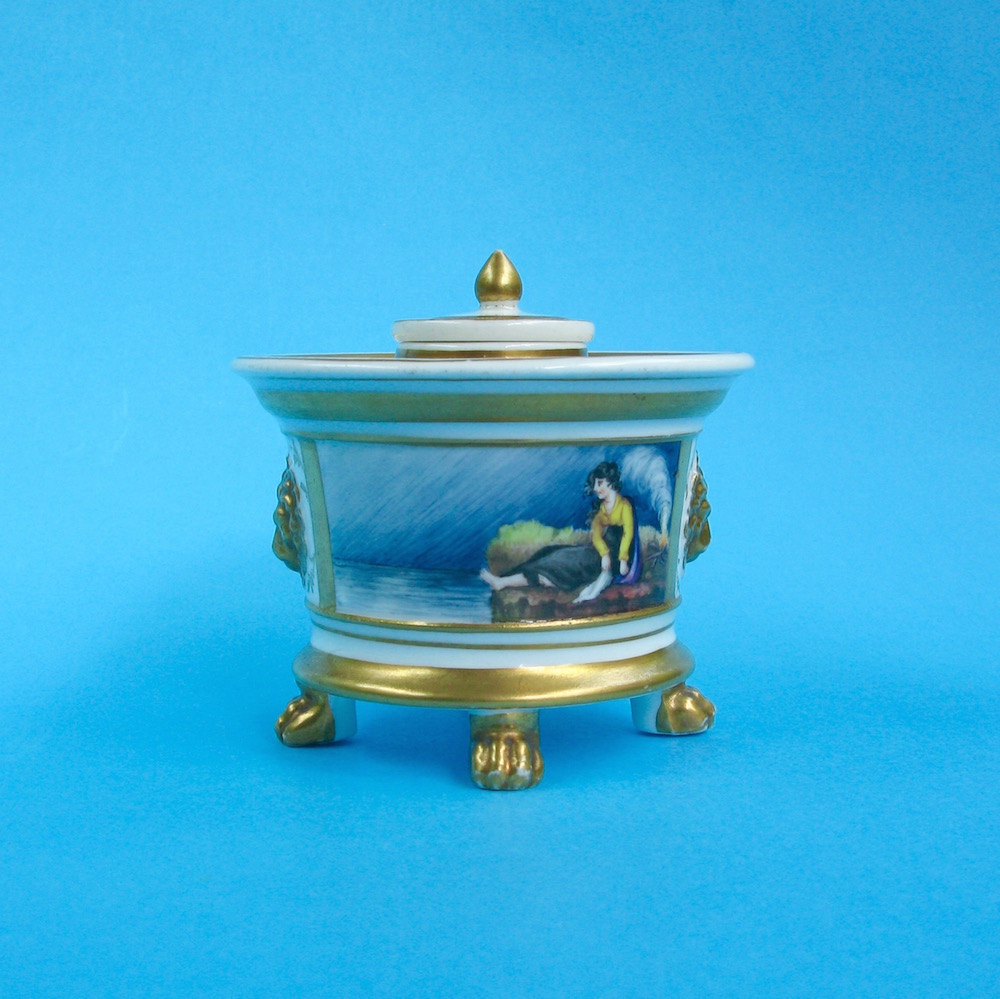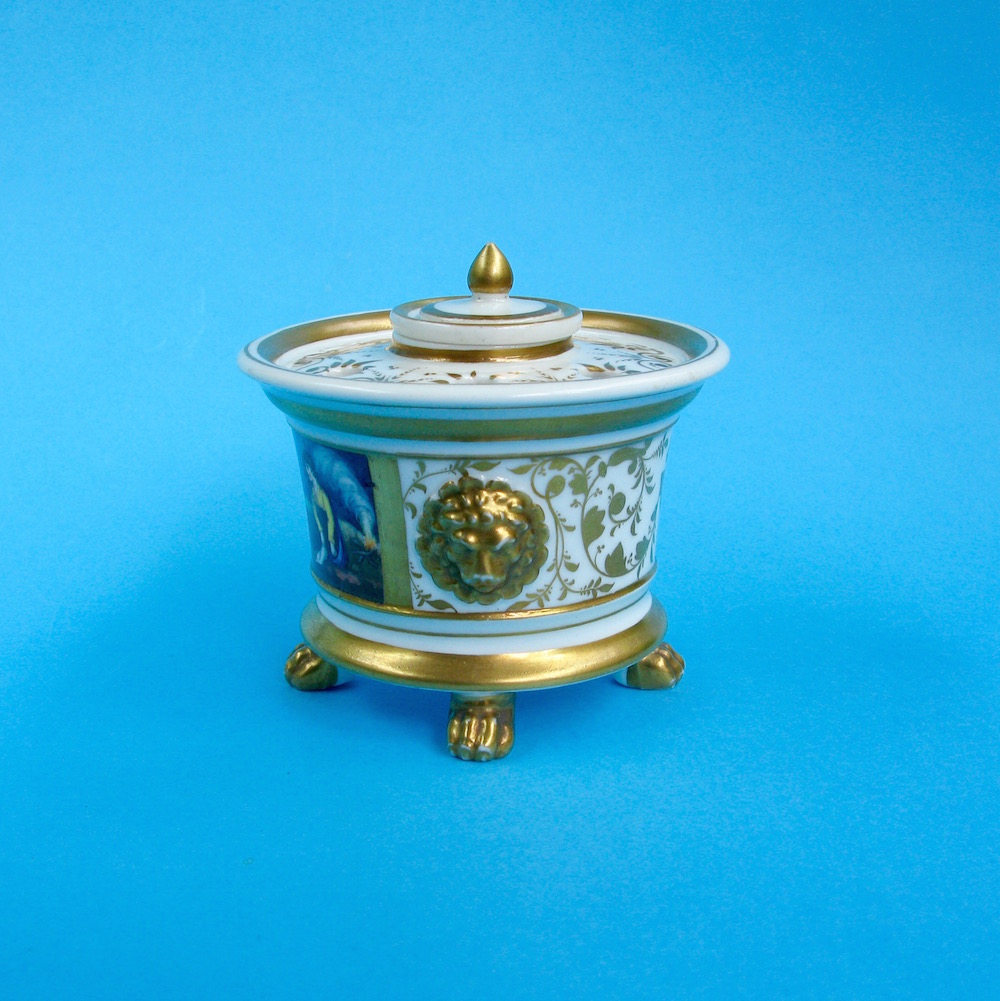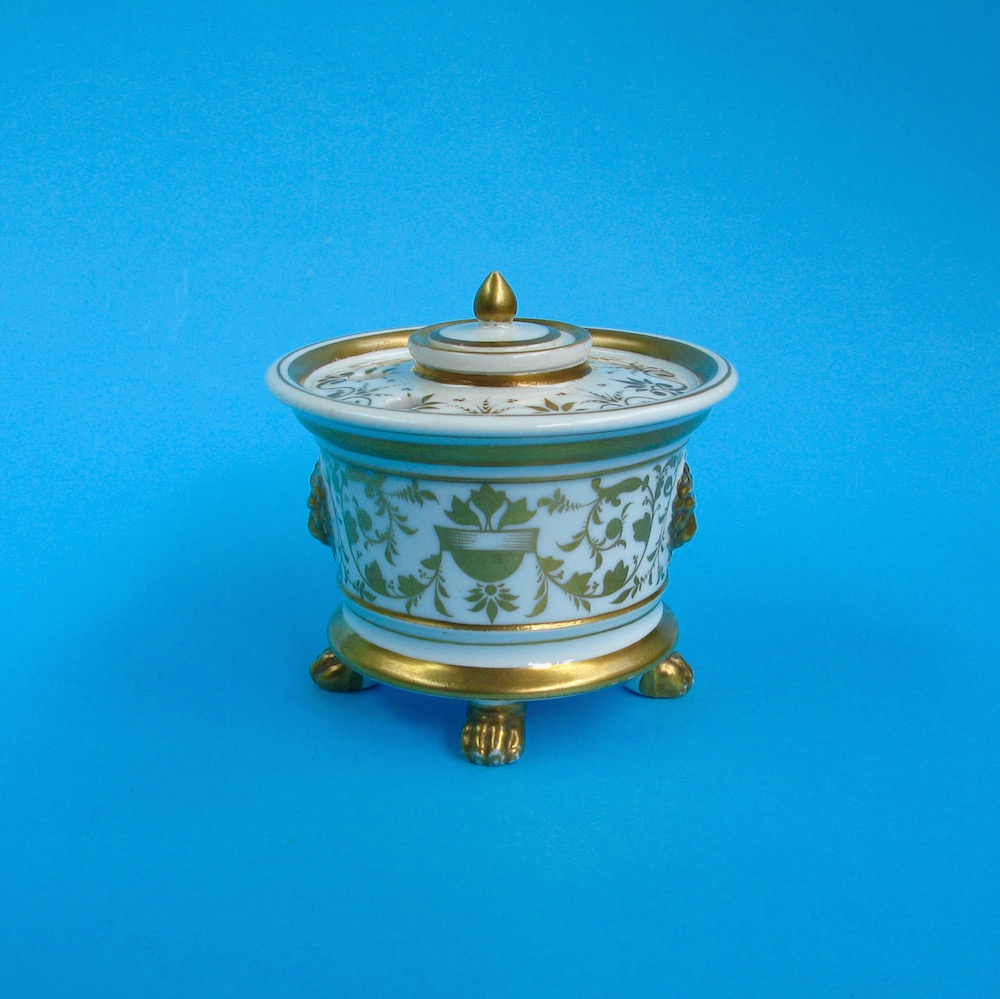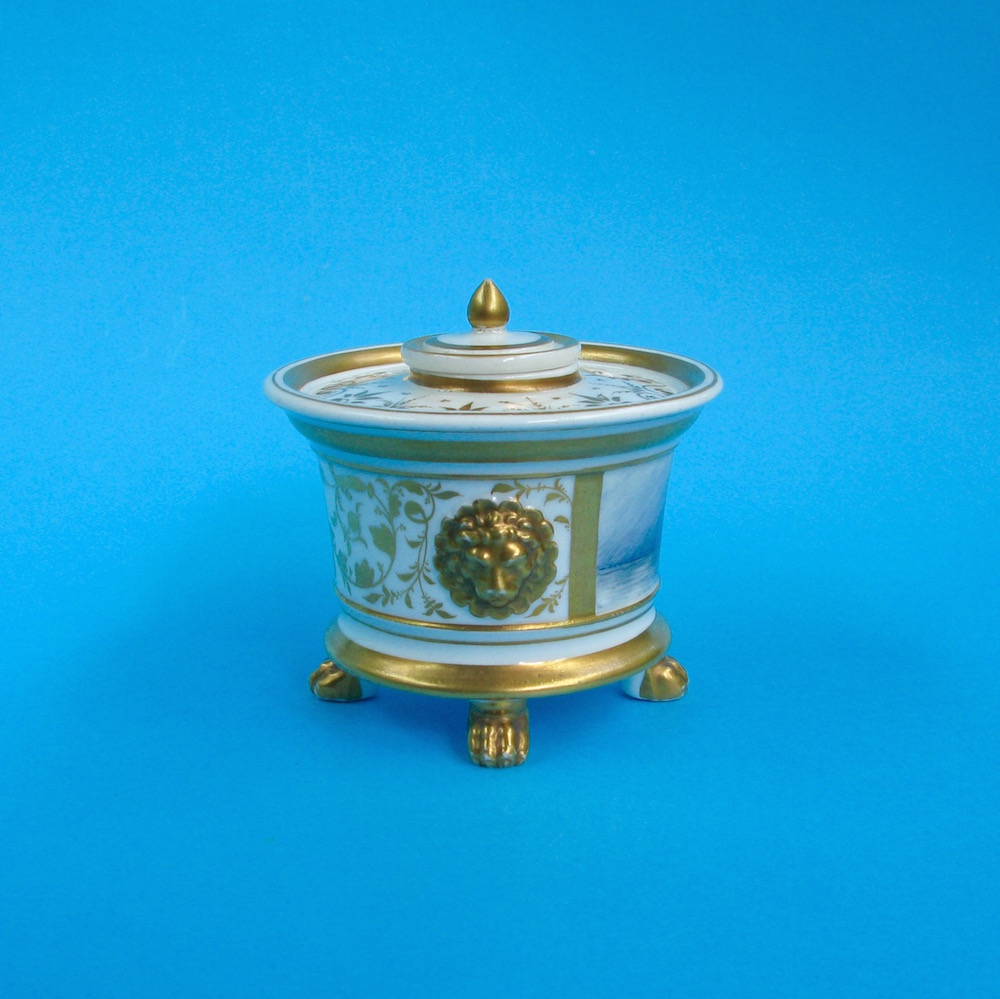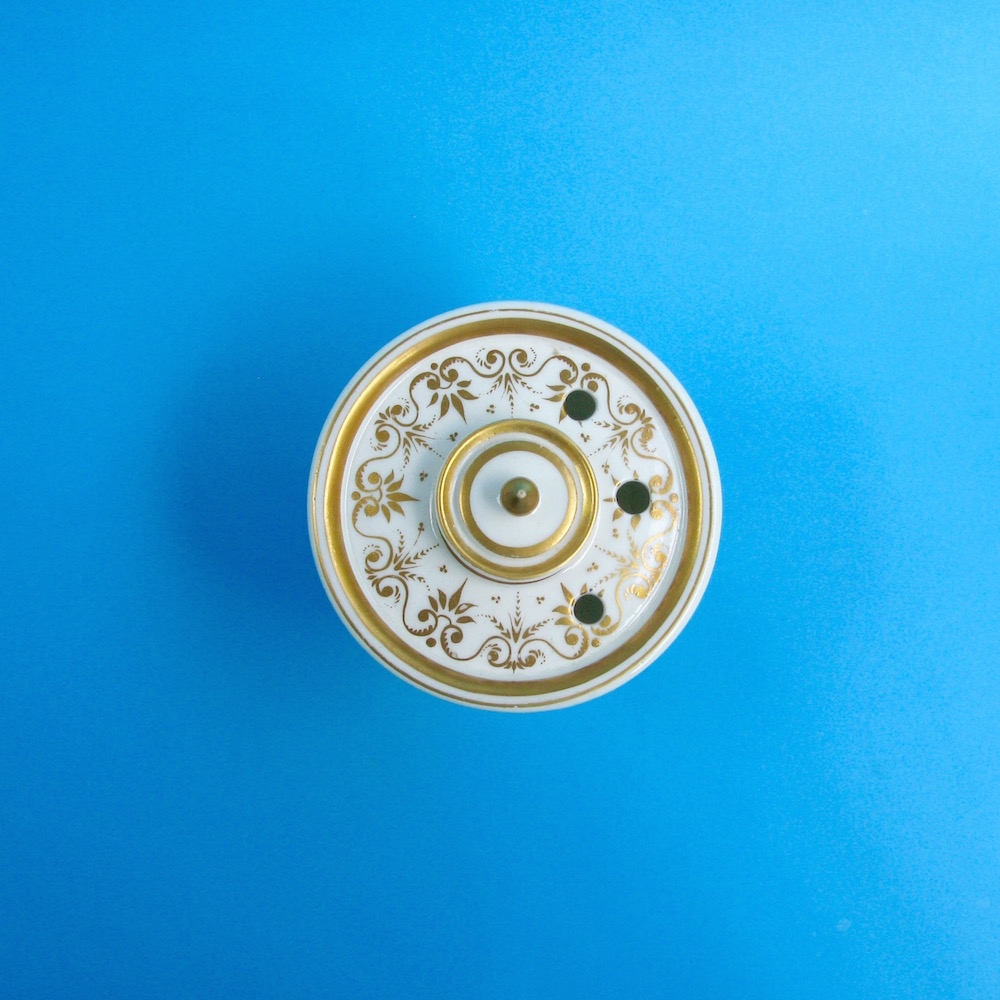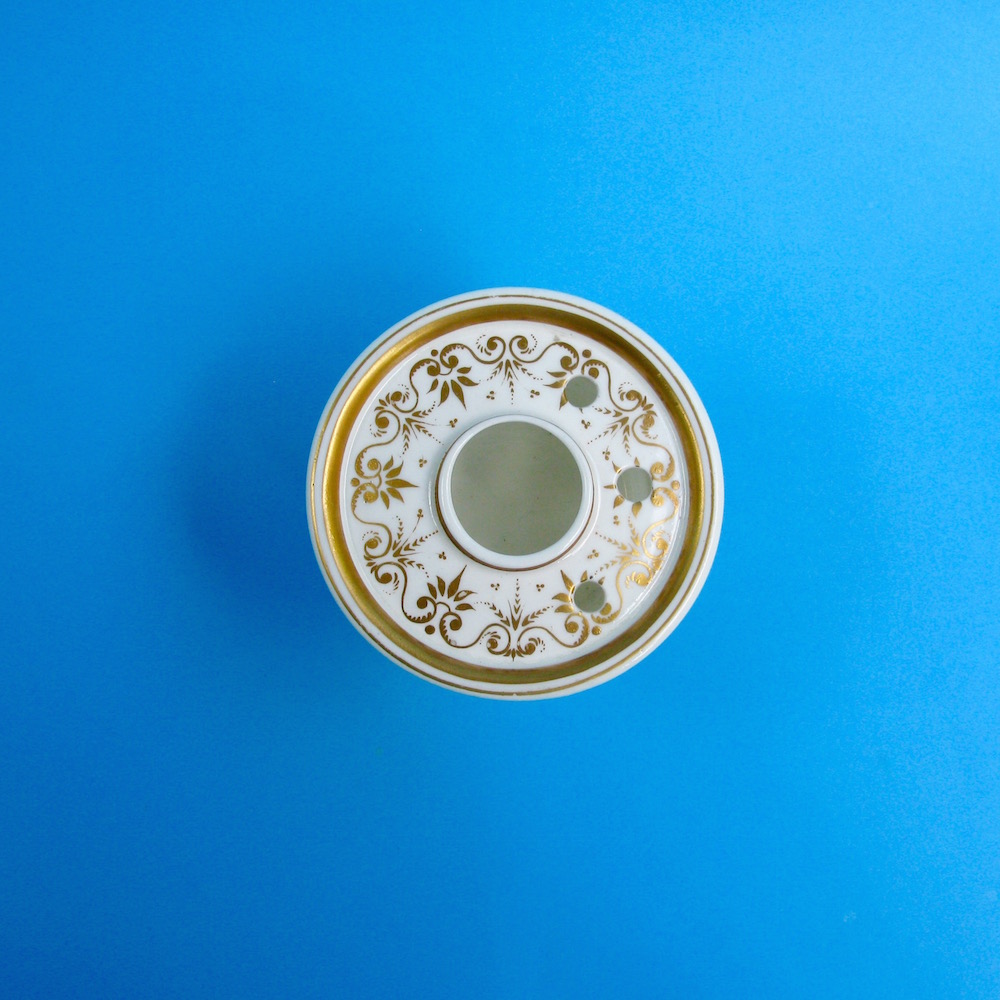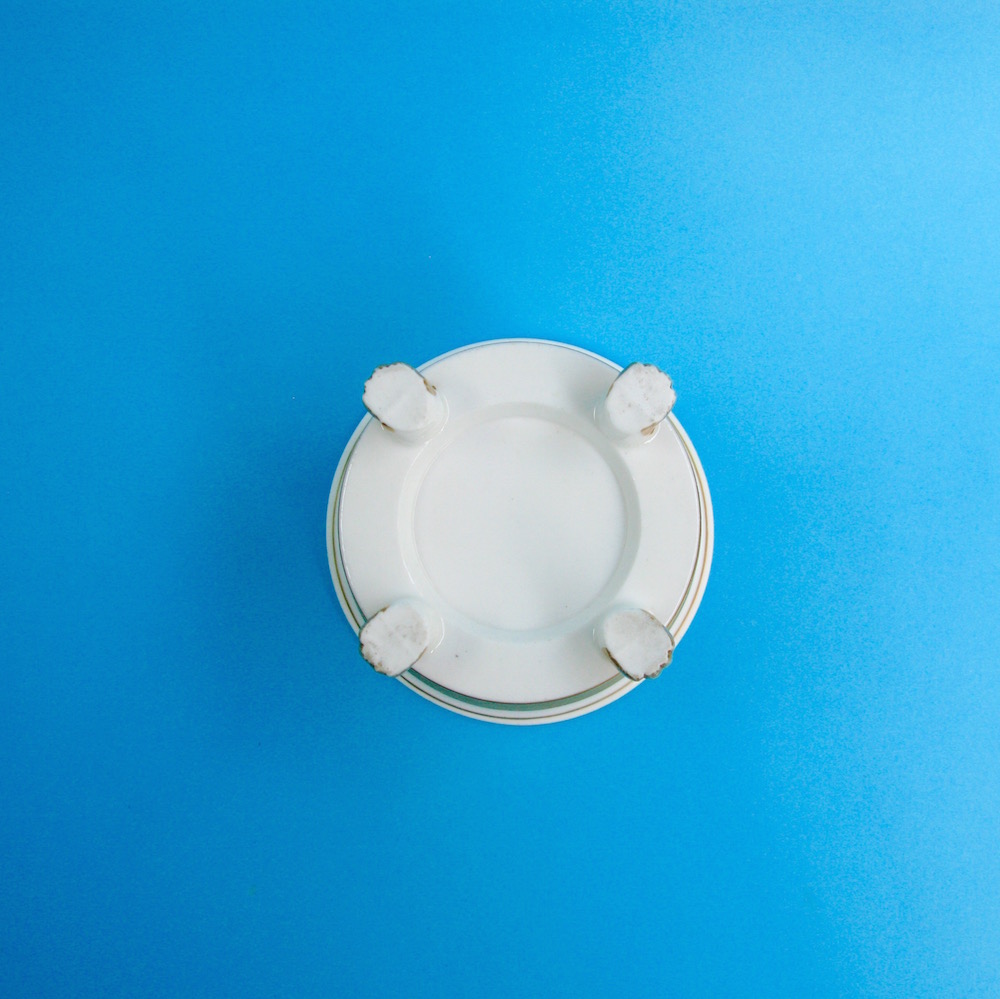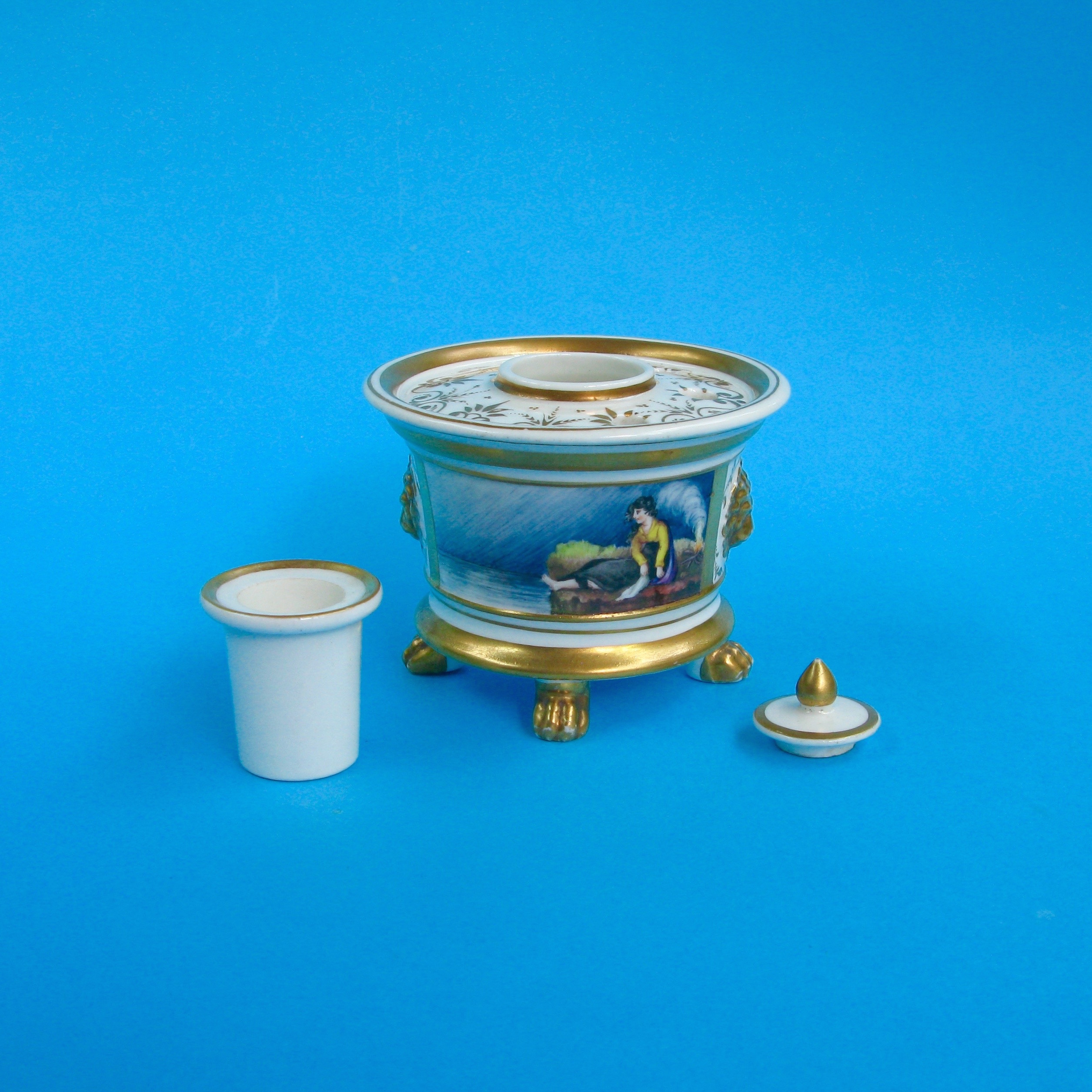 '
SOLD
'
An unusual English porcelain inkwell, removable well and cover, standing on four gilded feet, each side with gilt moulded lion's head mask's. The whole with fine intricate trailing and scrolling gilt detail within wide gilt bands. The front with a well painted rectangular panel depicting a young woman seated on a rocky shore beside a signal fire. The porcelain probably of Coalport origin and decorated in William Pollard's studio in Carmarthen, South Wales.
For an almost identical item see the V & A Ceramics Collection website , Museum Number C606&A-1935. The inkwell, here lacking it's cover, with virtually identical gilding and dimensions.
Date: Circa 1830.
Height to tip of cover 3.5 in. 9cm. Width 3.75 in. 9.5cm.
Condition: Excellent with only typical very light wear to the high points of the paws and masks.
Item No. 1868.