Pair Flight Barr and Barr vases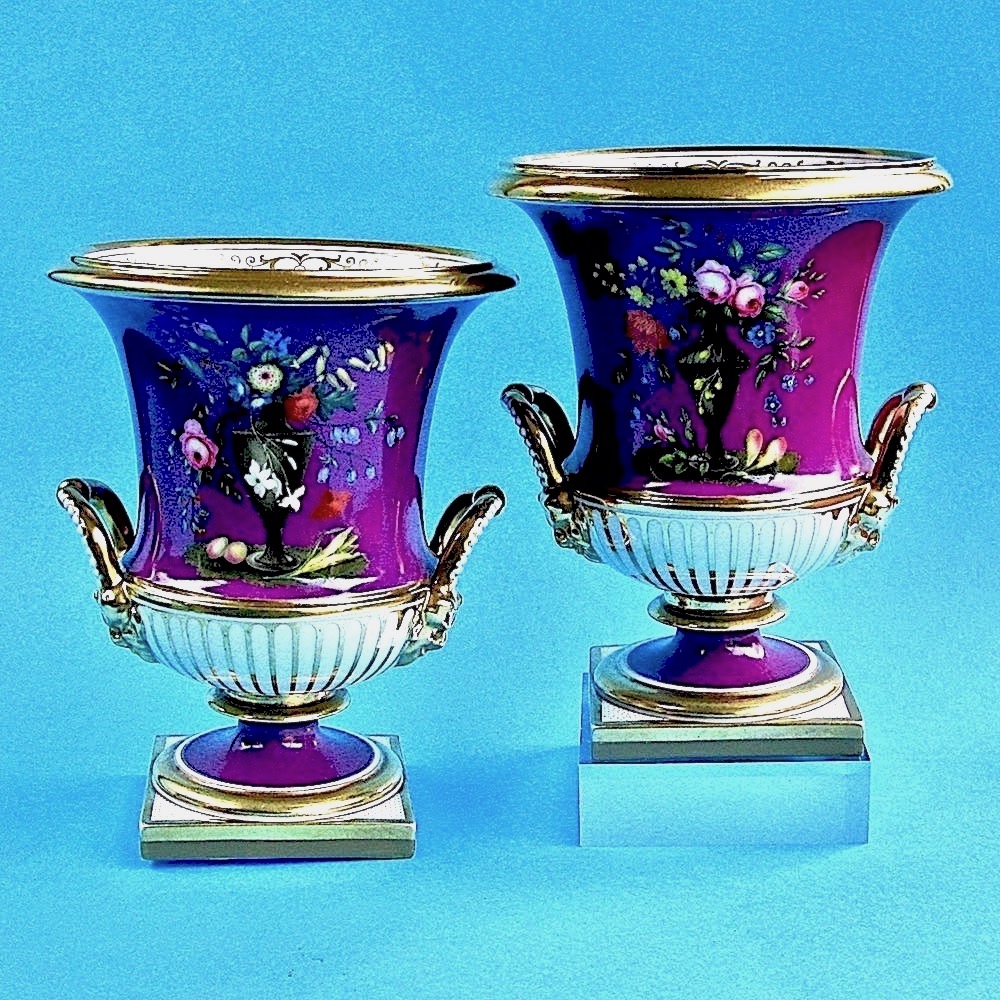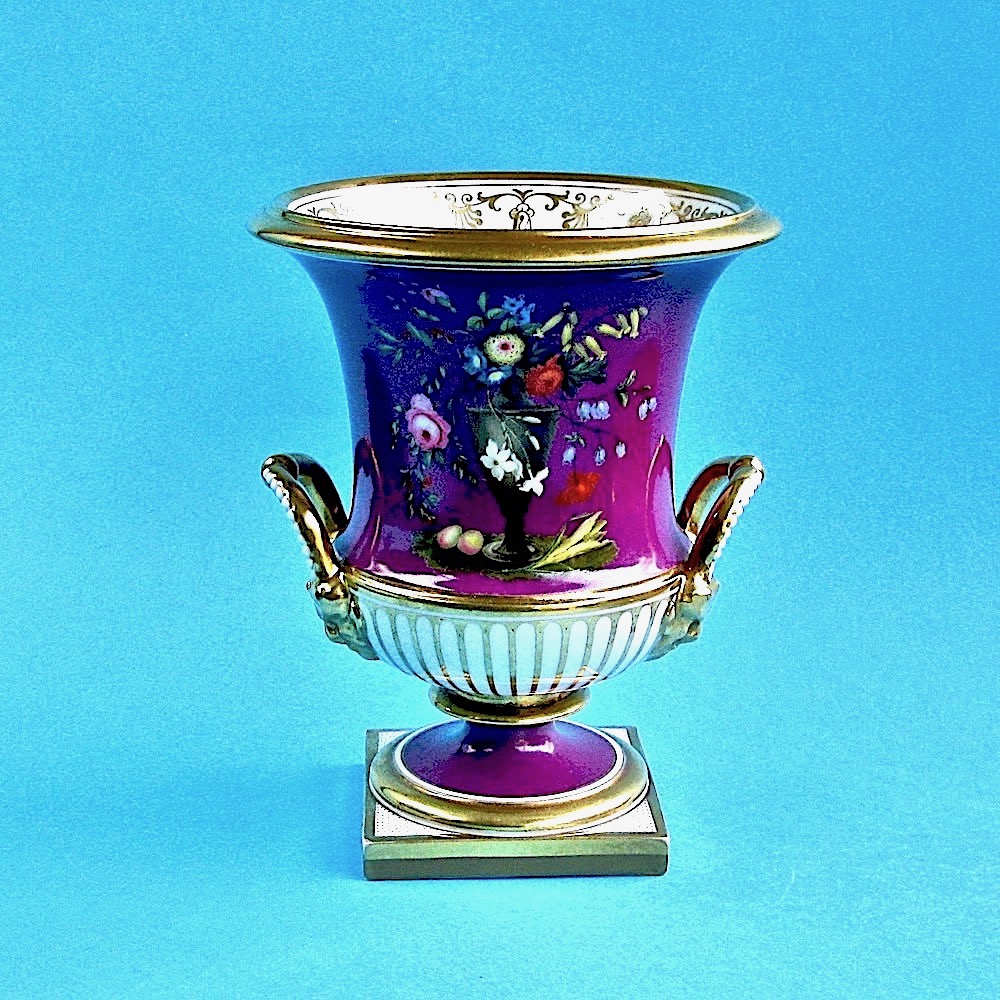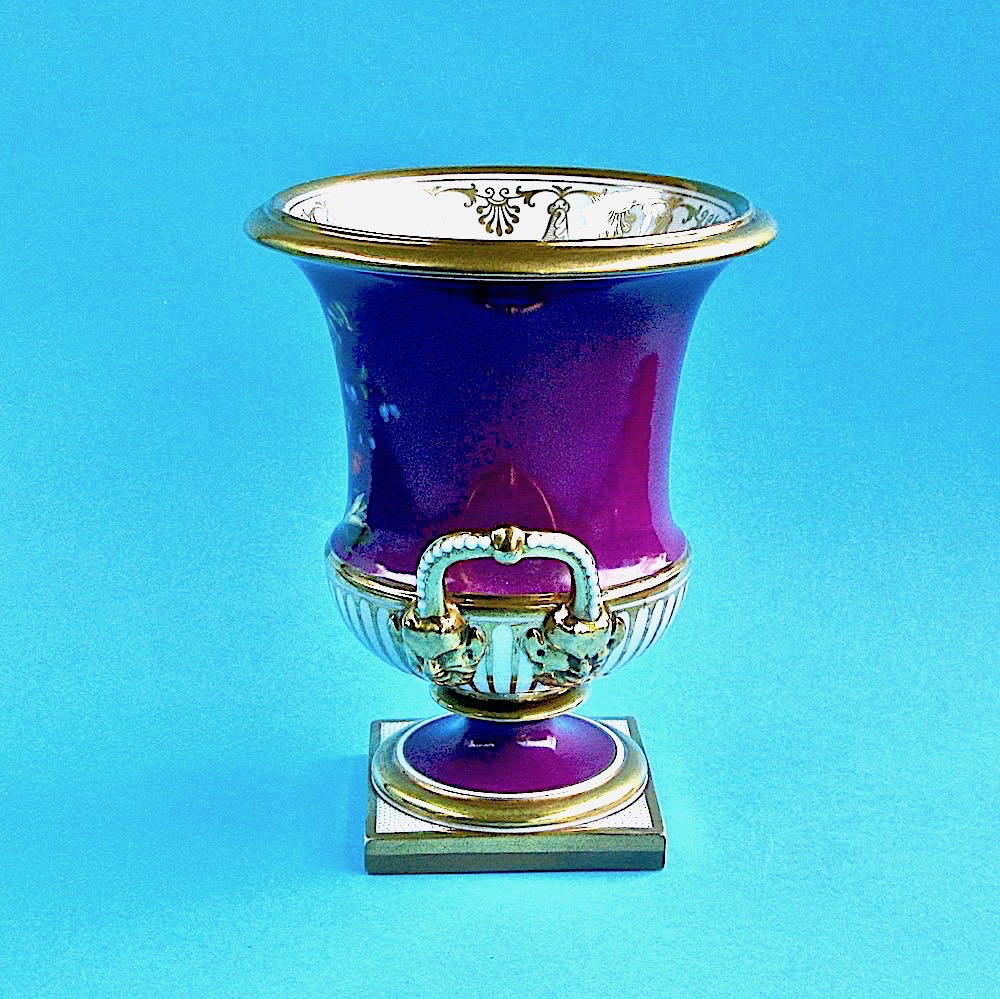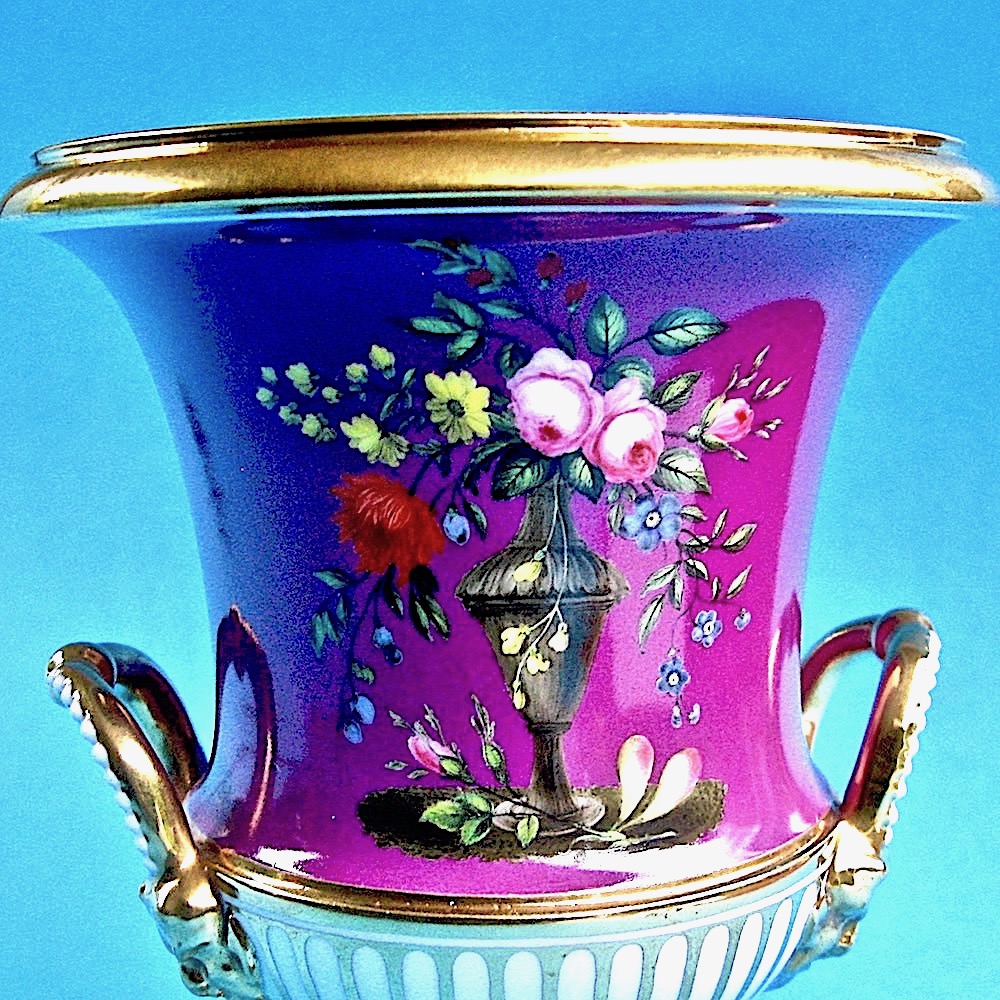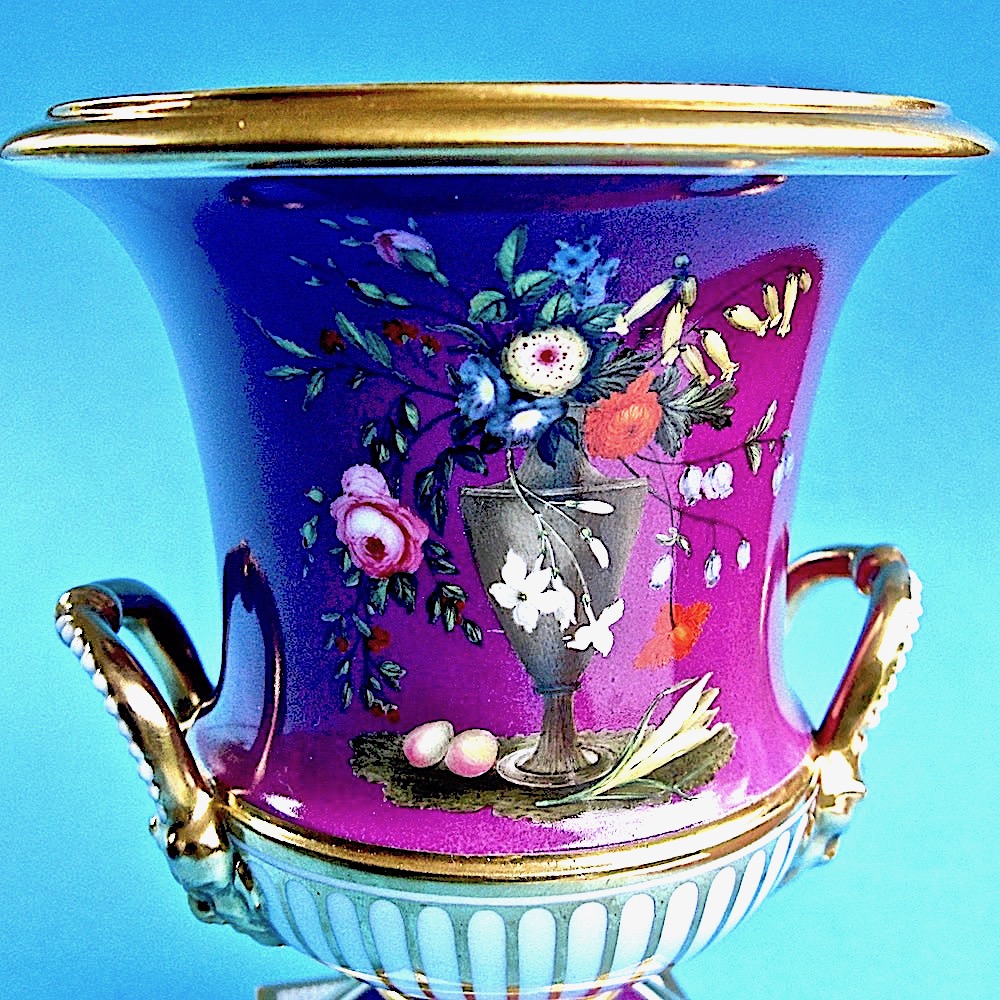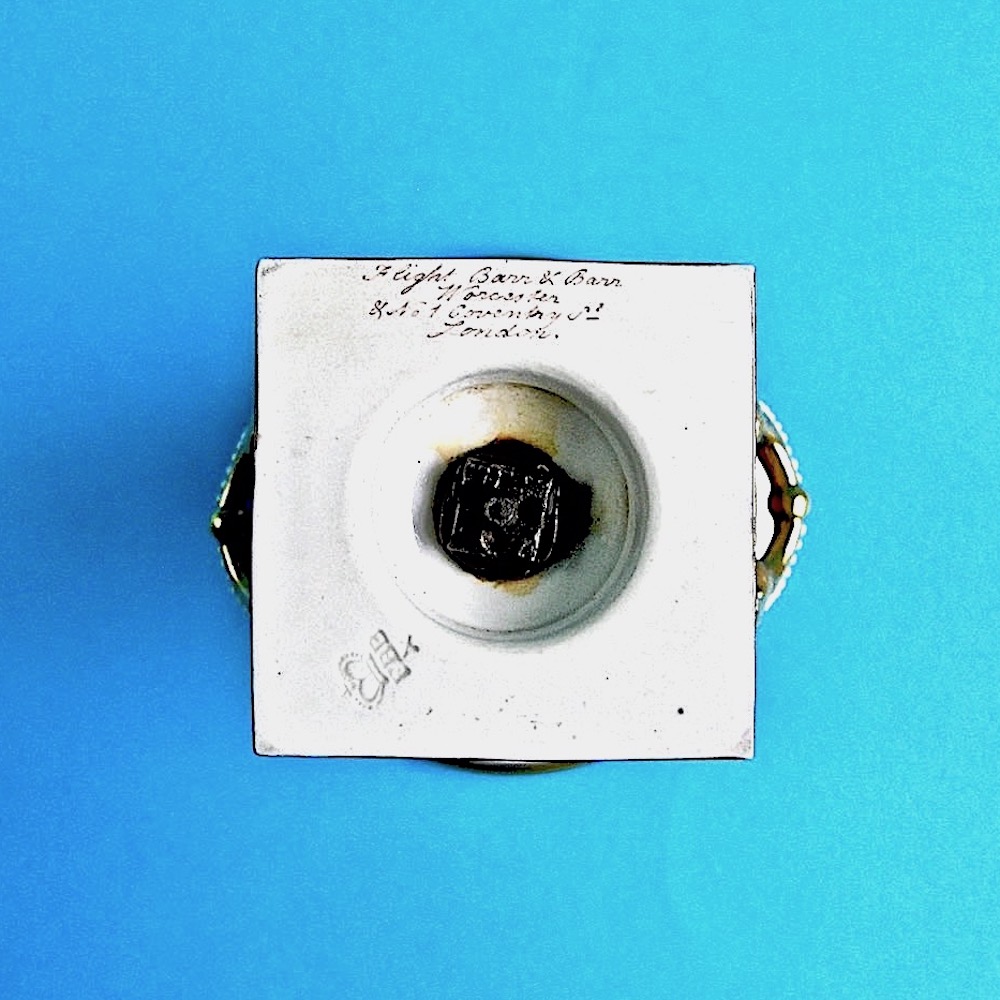 A fine pair of Regency period Flight Barr and Barr campana shaped vases standing on square plinths, the upturned loop handles with mask terminals and beading, the inner rims with crisp anthemion and half hatched bell gilding. The rich claret ground painted with tall classical vases and bouquets of  cascading garden  flowers and foliage. Marked underneath with impressed crown,  FBB and X and script Flight Barr and Barr factory marks.
Date: Circa 1820
Height: 6 1/2  inches (16 cm.)
Condition: Very good, some light refreshed gilding to one handle only, otherwise no damage and no restoration.
Item No. 1797
Price: £ 1675 Pair.